Skip links and navigation
Health Consumers Queensland 2016-17 Annual Report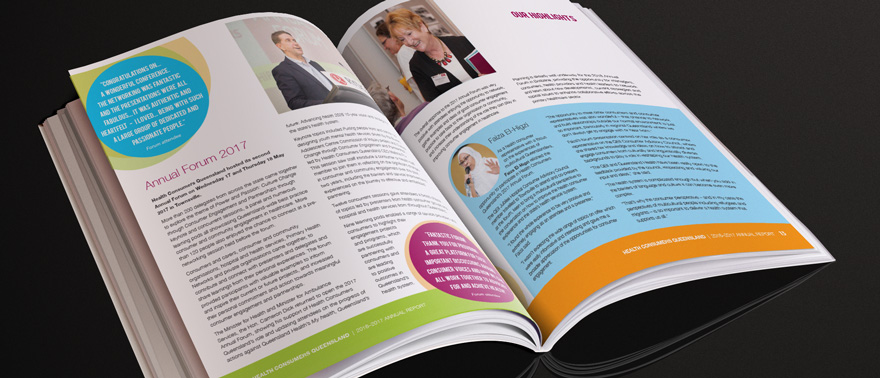 We are pleased to advise that our Annual Report for 2016-2017 is now available. The report documents highlights from the 2016-2017 financial year including our annual forum, training and workshops, and key initiatives.  We hope you can take some time to read the report.
An online version with full financials is now available below. Printed copies of the Annual Report will be available at our office from Monday 11th December 2017.
Download the 2016-17 Annual Report
---
Health Consumers Queensland 2015-16 Annual Report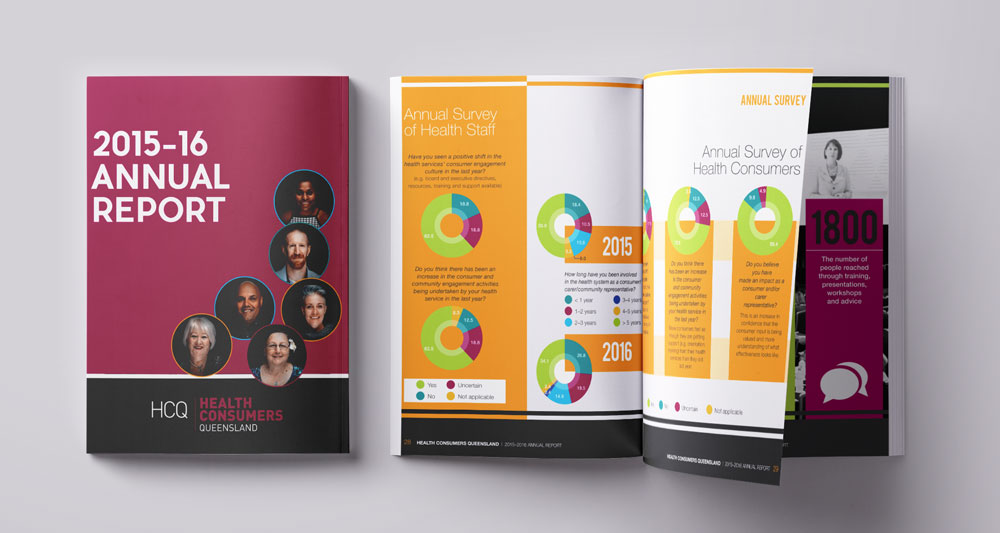 We are delighted to release our first Annual Report as a health promotion charity.  We trust you will enjoy reading about our organisation's achievements during 2015-2016. The outcomes of our activities and partnerships between consumers, carers and health staff have been facilitated through the hard work of our small team and Board, supported by our 3 year funding commitment by the State Government.  We look forward to continuing to work with all of our key stakeholders to strengthen the consumer voice in our health system, driving better health outcomes for all.
Download the 2015-16 Annual Report