Skip links and navigation
Our board
The Health Consumers Queensland Board is community-based with a range of skills and experiences in consumer representation and community engagement. They meet regularly to provide strategic direction and oversight of Health Consumers Queensland's work.
---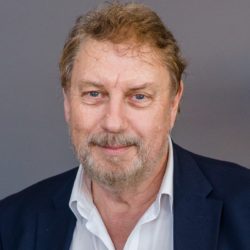 Mark Tucker-Evans
Chair
Mark Tucker-Evans has been involved with Health Consumers Queensland since its inception in 2008. He was the inaugural Chair of the Ministerial Advisory Committee and became the first Chair when Health Consumers Queensland was established as an independent organisation.
Mark is the Chief Executive of COTA (Council on the Ageing) Queensland, Chair of Institute of Healthy Communities Australia; Queensland Health Consumers Collaborative;  and an Executive Member of the Queensland Clinical Senate.
Previously Mark has held CEO roles within research, media, industry and professional associations in NSW and Queensland and developed significant expertise in issues related to consumer and community engagement and age-friendly cities and communities.
Why am I here?
I am passionate about creating a health system and services that are co-designed with health consumers. I believe it is only then that we will have an effective and efficient health system which meets the community's needs.
---
Dr Erin Evans
Director
Erin is a specialist educator and advisor in complexity management, systems and strategy.  She is the discipline lead of systems thinking and complexity management at QUT Graduate School of Business where she lectures to the MBA, Executive MBA and executive programs.
In Australia and internationally, Erin has consulted in a range of industries and areas including health, Indigenous communities, defence, financial services, technology and education. These include:
Organisational development
Strategy
Change management
Erin's PhD was in the field of medical biotechnology and she has worked for over 10 years in the Biotech and Pharmaceutical industry as a global project and quality manager.
Erin has been a Director on the Health Consumers Queensland Board since 2014. She is also on the Board of One Health Organisation and the Australian Organisation of Quality. She's also been a board member of Integral Institute Australia, Latin Dance Australia, Brisbane Independent School, Executive Leadership Advancement Network, and Kigoma Development Promotion Agency.
Why am I here?
I am passionate about health and believe that improving the health system can only arise through a holistic approach that integrates the needs and voices of all, including consumers and carers. I want to bring my skills of working with complex systems and passion in health care to create better outcomes to meet the needs of all communities.
---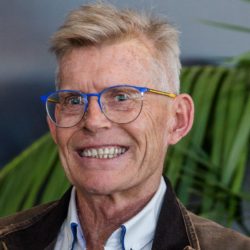 Steve Russell
Director
Steve is a life long health consumer and an active health consumer advocate for over 40 years.  His professional experience includes social justice and human resource program manager with the Commonwealth Government in the ACT, NSW and QLD, a community development consultant to all levels of government and community sector and an elected local government councilor.
He has held numerous positions as member and chair of Public Sector advisory and consultative committees on health and environment matters.  He has been Chair of both Innisfail District Health Council and Cairns and Hinterland Hospital and Health Service Health Community Council.  He is currently a Director of the Board of Far North Queensland Hospital Foundation.
He operates a small tourism business in Far North Queensland in partnership with his wife and is an aspiring recluse.
Why am I here?
As a long term health consumer I have been fortunate to be able to actively participate in the management of my particular health needs.
It became very obvious that not all health consumers are so fortunate and many have great difficulty navigating the health system. I am hopeful that through Health Consumers Queensland I can share my skills and experience to enable consumers to more actively manage their health needs and shape the health system.
---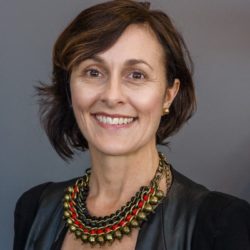 Gabrielle Quilliam
Director
With a background as a Registered Nurse and Midwife, Gabrielle has worked as a social change agent in local, national and international healthcare settings that include emergency relief, community education and tertiary hospitals. Combining her clinical skills and experience as a foster carer, Gabrielle co-founded Hummingbird House as Queensland's only children's hospice.
Gabrielle has been a Director of Hummingbird House Foundation as well as a member of the Palliative Care Queensland State Committee and the Queensland Child and Youth Clinical Network. Her passion for authentic and comprehensive stakeholder engagement has resulted in human centred community based outcomes that reflect her advocacy skills in clinical, political, philanthropic and consumer sectors.
Why am I here?
I am passionate about identifying gaps in services that can be equipped through collaborative partnerships resulting in creative and sustainable solutions. I believe that when services connect with their consumers and understand their perspective, the best response can be delivered and the community becomes engaged and empowered. By working with Health Consumers Queensland, I hope to help people find the most effective pathways to be heard, understood, and enabled to be active participants in their health care.
---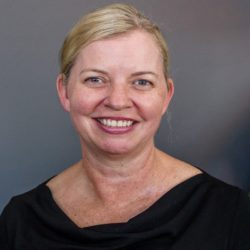 Rachelle Foreman
Director
Rachelle Foreman is Health Director at the Heart Foundation in Queensland, is a Board Director of Health Consumers Queensland, Chairs the Community Board Advisory Group at Metro North Hospital and Health Service and is a member of Brisbane South Primary Health Network's Community Advisory Council. She has undergraduate and postgraduate health and research qualifications from the University of Queensland. She chairs and sits on numerous strategic health committees, and has special interests in governance and strategy. Rachelle has been an Investigator on numerous research projects in physical activity, health promotion and models of care – areas she is most passionate about.
Why am I here?
I am very passionate about good health and health systems being available for everyone, regardless of where they live, literacy or their status/culture. I have a genuine passion for improving health systems to deliver better outcomes for patients and their families and this can only happen where the consumer has a voice and is at the centre of the discussions and decisions for planning, design, delivery and monitoring. I have been a vocal advocate for this throughout my career and have demonstrated my commitment to a strong consumer perspective via my involvement with strategic consumer committees.
---