Skip links and navigation
Our board
The Health Consumers Queensland Board is community-based with a range of skills and experiences in consumer representation and community engagement. They meet regularly to provide strategic direction and oversight of Health Consumers Queensland's work.
---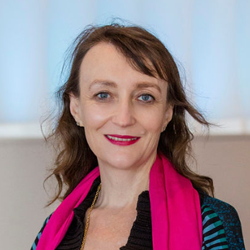 Dr Erin Evans
Chair
Erin works with organisations to help clarify direction and alignment with purpose, especially in complex situations with diverse stakeholders. Erin has a PhD in medical biotechnology and worked for over 10 years internationally in clinical and quality development. She was drawn to a career in health having grown up spending significant time visiting hospitals and clinics for her grandfather who had MS.
Erin has been a Director with Health Consumers Queensland since 2014. Additionally she is Chair of the Community Advisory Group for Queensland Genomics Health Alliance and sits on Steering groups for Genetics Health Queensland.  She is interested in the ethical and social implications of genomics and personalised medicine and wants to ensure that consumers are well informed and have effective advocacy as this field develops.
Why am I here?
I am passionate about health and advocacy. I believe that improving the health system can only happen through a co-design between health staff, consumers and carers. By working with Health Consumers Queensland I want to bring my skills of working with complex systems and passion in health care to create better outcomes to meet the needs of all communities.
---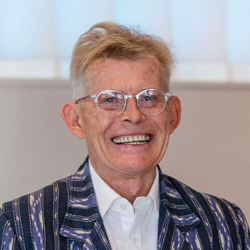 Steve Russell
Director
Steve is a life long health consumer and an active health consumer advocate for over 40 years.  His professional experience includes social justice and human resource program manager with the Commonwealth Government in the ACT, NSW and QLD, a community development consultant to all levels of government and community sector and an elected local government councilor.
He has held numerous positions as member and chair of Public Sector advisory and consultative committees on health and environment matters.  He has been Chair of both Innisfail District Health Council and Cairns and Hinterland Hospital and Health Service Health Community Council.  He is currently a Director of the Board of Far North Queensland Hospital Foundation.
He operates a small tourism business in Far North Queensland in partnership with his wife and is an aspiring recluse.
Why am I here?
As a long term health consumer I have been fortunate to be able to actively participate in the management of my particular health needs.
It became very obvious that not all health consumers are so fortunate and many have great difficulty navigating the health system. I am hopeful that through Health Consumers Queensland I can share my skills and experience to enable consumers to more actively manage their health needs and shape the health system.
---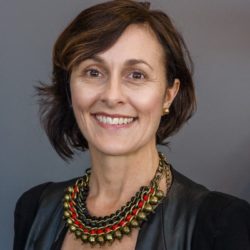 Gabrielle Quilliam
Director
With a background as a Registered Nurse and Midwife, Gabrielle has worked as a social change agent in local, national and international healthcare settings that include emergency relief, community education and tertiary hospitals. Combining her clinical skills and experience as a foster carer, Gabrielle co-founded Hummingbird House as Queensland's only children's hospice.
Gabrielle has been a Director of Hummingbird House Foundation as well as a member of the Palliative Care Queensland State Committee and the Queensland Child and Youth Clinical Network. Her passion for authentic and comprehensive stakeholder engagement has resulted in human centred community based outcomes that reflect her advocacy skills in clinical, political, philanthropic and consumer sectors.
Why am I here?
I am passionate about identifying gaps in services that can be equipped through collaborative partnerships resulting in creative and sustainable solutions. I believe that when services connect with their consumers and understand their perspective, the best response can be delivered and the community becomes engaged and empowered. By working with Health Consumers Queensland, I hope to help people find the most effective pathways to be heard, understood, and enabled to be active participants in their health care.
---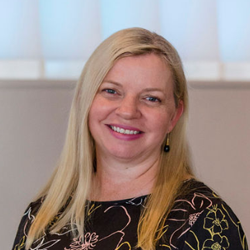 Rachelle Foreman
Director
Rachelle Foreman is Health Director at the Heart Foundation in Queensland, is a Board Director of Health Consumers Queensland, Chairs the Community Board Advisory Group at Metro North Hospital and Health Service and is a member of Brisbane South Primary Health Network's Community Advisory Council. She has undergraduate and postgraduate health and research qualifications from the University of Queensland. She chairs and sits on numerous strategic health committees, and has special interests in governance and strategy. Rachelle has been an Investigator on numerous research projects in physical activity, health promotion and models of care – areas she is most passionate about.
Why am I here?
I am very passionate about good health and health systems being available for everyone, regardless of where they live, literacy or their status/culture. I have a genuine passion for improving health systems to deliver better outcomes for patients and their families and this can only happen where the consumer has a voice and is at the centre of the discussions and decisions for planning, design, delivery and monitoring. I have been a vocal advocate for this throughout my career and have demonstrated my commitment to a strong consumer perspective via my involvement with strategic consumer committees.
---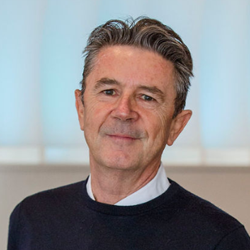 David Mowat
Director
David works for the Royal Flying Doctor Service in Queensland.  He has worked in health for nearly 40 years, both in the Government and Not-For Profit sectors.
His experience includes health policy, regulation, patient and public involvement in health, disability services, self-care, HR, governance, and more recently, health service development.
Why am I here
I am a strong believer that the most important stakeholder in health is the patient or carer themselves.   Planning and design of health services should be a partnership with health consumers.  Health care is a changing rapidly and the best care solutions for the future will be those where the patient voice and experience has been put at the centre of design.
---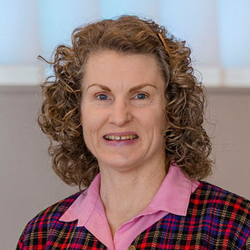 Alison Cuthbert
Director
Alison brings to the board corporate governance experience from a 31 year career in the Queensland public sector – around half that time with Queensland Treasury, and shorter periods with the Government Superannuation Office and the former Department of Housing.  She also contributes her personal perspectives as a consumer of a wide range of dental and medical services and treatments.  Alison is a Certified Practising Accountant (CPA) and currently an Affiliate member of the Australian Institute of Company Directors.
Ongoing compliance with ever-changing external legislative and policy frameworks and standards in the context of evolving organisational business and structures, has been a constant feature of Alison's work.  Alison frequently represented her organisational area, Government department or the Queensland Government on a range of internal and cross-organisational working groups and committees, which were either project-based or of an indefinite collaborative nature.
Alison's Queensland Treasury role over the past 10 years included being an advisor to Queensland Government entities on the accounting and financial reporting consequences of a wide range of transactions and arrangements.  Alison also regularly collaborated with other State/Territory/Australian Government Treasuries and the Australian Accounting Standards Board on Australian Accounting Standard developments.  During the latter seven years, Alison was responsible for the high-level financial reporting and accounting requirements for compliance by Queensland Government entities.  She also represented the Queensland Government on the inter-jurisdictional Heads of Treasuries Accounting and Reporting Advisory Committee.
Why am I here?
Health Consumers Queensland is a good fit to my keen interest in the operation of the health/medical sector.  Having grown up in a tiny settlement in regional Queensland, I directly experienced the consequences of not having nearby dental and medical services.  Decades later, while supporting my late parents with major health challenges, I learned first-hand the value of transparency and completeness of information about medical conditions, the prognosis, and the risks and benefits of various treatment options.  I'm proud to join an organisation that faciliates improvements in health service delivery across Queensland.
---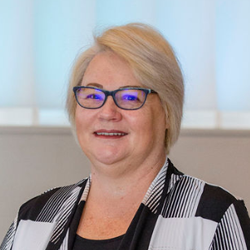 Julie Mayer
Director
Julie has an extensive background across the Health, Community and not for profit sectors. With a clinical background in nursing through to executive leadership positions her experience in building programs and intervention to achieve sustainable outcomes will assist HCQ in their endeavours.
As a health service consumer Julie has lived in rural and remote Qld and negotiated the health system with both positive and negative results, providing valuable insight to HCQ in their advocacy for remote consumers.
Recognised internationally as an expert in change and engagement in the health and community sector, Julie is able to bring a diversity to the table. Her experience in building health consumer networks and councils for the western Qld HHSs and the WQPHN is invaluable in assisting HCQ better understand the logistics of the region.
Why am I here:
I have a passion for equity, in access to services, quality of services and appropriateness of service delivery. After investing the last 4 years in western Qld I realised there is a need for the rural and remote health consumers to have a voice. I believe at this time I can provide quality input to the further enhancement of the services provided by HCQ and look forward to assisting where possible.
---