Graduate Certificate in Consumer and Community Engagement
We have partnered with the Health Issues Centre in Victoria to provide the Graduate Certificate in Consumer and Community Engagement course that has been tailored for Queensland.
This four-day course is aligned with the NSQHS – Standard 2 and is for staff working in health services and other health-related organisations. It is designed for quality managers, clinical team leaders, consumer engagement coordinators and staff, government officers and others seeking training and national accreditation.
---
Course details
This course provides staff with the skills and knowledge to work collaboratively in a range of settings to provide strategic consumer engagement services to:
consumers
health services and their staff
government and non-government bodies.
Candidates may enter the qualification if they can demonstrate that they have completed a Degree, Advanced Diploma or Diploma in a health consumer related field, or have five years relevant work experience in a health consumer-related area.
No further dates will be offered throughout 2019.
Dates for 2020 will be advertised as soon as possible.
The advanced course in Consumer Engagement consists of four units:
Manage operations within a consumer and community engagement framework (Competency code GCCCMO801B)
Support consumer and community engagement planning (Competency code GCCCEP802B)
Lead the implementation of organisational consumer and community engagement (Competency code GCCCLI803B)
Manage and develop systems and structures for consumer and community engagement (Competency code GCCCSS804B)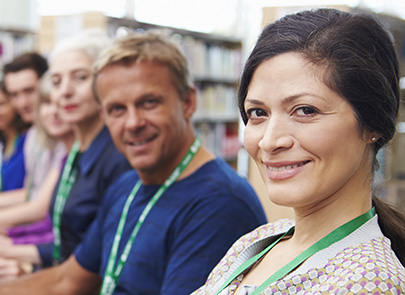 Upon successful completion of the course, participants will be competent to:
evaluate best practice for consumer engagement in health to inform policy and practice in their own work
recommend evidence-based best practice improvements to the current consumer engagement practice of an organisation
operate within community development, consumer engagement and/or health promotion principles
work effectively within a social inclusion framework and with diversity in the community
evaluate the capacity of an organisation to meet legal and reporting requirements in relation to consumer engagement
develop/review the consumer engagement plan of an organisation
promote consumer leadership within an organisation
develop effective consumer leadership within an organisation
engage the organisation with key external stakeholders relevant to consumer engagement
seek funding for consumer-led initiatives
design processes to evaluate a consumer engagement plan
implement consumer engagement in an organisation
facilitate the professional development and training of staff in consumer engagement
manage the learning and development of consumers in consumer engagement
manage partnerships with key external stakeholders and networks
manage systems for the recruitment and management of consumers
involve consumers in staff selection, interviews, appraisals and training
encourage the conduct of research into consumer engagement
review consumer engagement systems and structures of an organisation
manage the effective operation of a Consumer Advisory Committee/Group (CAC/CAG) in an organisation
design and implement community consultations and needs assessments for an organisation
administer the establishment and maintenance of a consumer register in an organisation
improve the consumer health information systems and strategies of an organisation.
Training Program Fees
The fee is $2,860 including gst per student
If you require any assistance, or have any additional questions please contact Michael Taylor at Health Consumers Queensland via consumer@hcq.org.au or 07 3012 9090.