Skip links and navigation
Disruptions in health driving better outcomes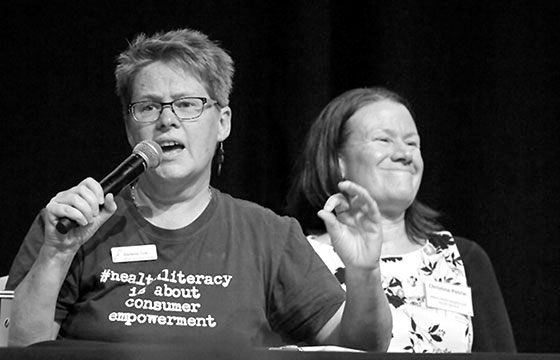 In May 2016 Health Consumers Queensland hosted the inaugural Annual Forum in Brisbane, Queensland.
We invite you to learn from the experiences of consumers, carers, and health service staff from across Queensland and internationally, as they share the findings of their initiatives aimed at improving and strengthening consumer engagement in Queensland.
We hope the knowledge recorded at the forum increases your knowledge of best practice engagement and assists health service staff in their role, as well as our passionate and engaged consumers and carers who are the positive disrupters of the health consumer movement in Queensland.
---
---
Welcome to Country and Keynote Speakers
Introduction, by Mark Tucker-Evans, HCQ Chair
Welcome to country, by Aunty Carol Currie.
Minister for Health, Hon. Cameron Dick
Forum Close and Summary of Key Messages