Skip links and navigation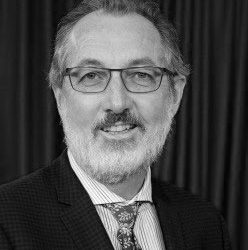 John Allan
John Allan completed his medical training and PhD in Queensland and his psychiatry training in Adelaide. John is the Executive Director of Mental Health Alcohol and other Drugs Branch in Queensland Health. He has previously been Chief Psychiatrist in both Queensland and New South Wales. He spent twenty years working in North Queensland where he developed a wide range of new mental health services. He recently led the introduction of the new Queensland Mental Health Act 2016. He is the President Elect of the Royal Australian and New Zealand College of Psychiatrists and has previously held positions on the RANZCP Board and in Education.
---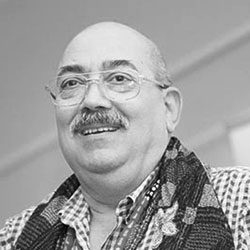 Dr Farvardin Daliri OAM
Born in Iran, Dr Farvardin Daliri OAM was brought up in Tehran. As a young Bahá'í, he was the victim of religious persecution and imprisonment and torture. After leaving Iran as a teenager he gained a Bachelor of Fine Arts and a postgraduate research qualification in Ceramic design from Lucknow University in India. Dr Daliri arrived in Australia as a refugee in 1984. He completed a Bachelor of Education at Latrobe University and a Masters of Education at Monash University. In 2005 he completed his Doctoral thesis in Education at James Cook University. Dr Daliri is the Executive Director of the Townsville Intercultural Centre Ltd. He is also the founder and organiser of the 'Townsville Cultural Festival' an annual festival for the past 23 years as his commitment to unifying Australian diversity.
---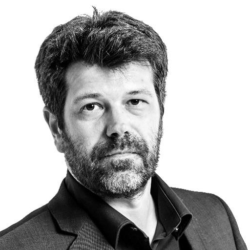 Gunther De Graeve
Gunther De Graeve is one of Australia's leading health planning and design consultants and a recognised thought-leader within the health facility industry for his innovation in operational models and sustainable approach to facility and asset planning. He is Managing Director of Destravis, the specialist consulting firm he founded to deliver strategic infrastructure advise to health service providers. Gunther is a proactive member of the health facility community; participating and speaking at international conferences and study tours.
---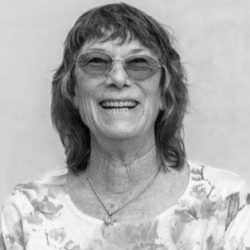 Jurina Demaine
Jurina Demaine is a breast cancer survivor and passionate consumer advocate. After being diagnosed with breast cancer in 1997 and undergoing treatment, Jurina joined a breast cancer support group in 1999 and took over running the group in 2005. Since then, she has been a driving force for change in Redcliffe and Caboolture Hospitals, and Metro North Hospital and Health Service more broadly. Jurina is currently a member of the Caring Together Consumer Network, the MNHHS Lymphoedema Steering Committee and is actively involved with Breast Cancer Network Australia.
---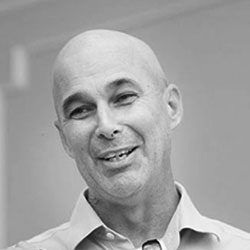 Damien Dwyer
Damien Dwyer RN RM CCRN BSN, LSS BB (Lean Six Sigma Black Belt). Damien currently works as the Clinical Nurse Consultant Quality, for Medicine and Emergency Services at Redland, Wynnum and Marie Rose Facilities in Metro South HHS. He has a background of emergency nursing for 25 years and 10 years dedicated to Improvement Science and Clinical Service Redesign. During that time, Damien gained his Lean Six Sigma Black Belt qualification with Queensland Health's Patient Safety and Quality Improvement Service in partnership with SAI Global. He has applied these tools, skills and mind sets across multiple local and state wide improvement initiatives.
---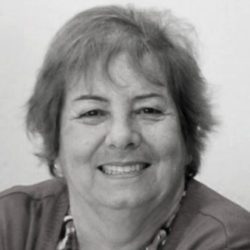 Shirley Edwards
Shirley Edwards, Consumer representative, Redland Hospital "Be Heard: Safe Communication @Redland Hospital" project. Shirley has been involved with an organisation for persons with, and enquiring into cochlear implants, CICADA Queensland as Secretary for over 15 years as well as other hearing loss organisations in various roles for many years.  She is a bilateral cochlear implant recipient and promotes and presents Hearing Awareness Communication sessions to interested organisations and business personnel. She has promoted, and has been successful, in obtaining good outcomes for individuals with a hearing loss and also with real time captioning issues within the community. She was the first Deaf (then!) person to be employed by Queensland Police where she was employed in a variety of roles for over 21 years, and opened the door for other people with a hearing loss to obtain work with Queensland Police in administrative capacity.
---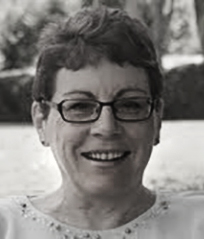 Carolyn Ehrlich
Carolyn Ehrlich is a senior research fellow in the Menzies Health Institute (Queensland) at Griffith University. Carolyn has an extensive clinical career as a nurse working mostly in public health services in Queensland, and is an early career researcher. Carolyn's research is driven by the pursuit of better health and wellbeing outcomes for vulnerable and disadvantaged people. Her research falls into three main areas: person-centred care; integration of care at multiple levels within the health and social care systems; and implementing new practices to improve health care.
---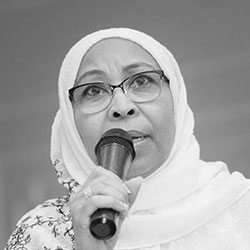 Faiza El-Higzi
Faiza El-Higzi is a PhD Scholar with the University of Queensland focusing on substantive representation and gender. She has experience in policy at State and Federal levels and with Non- Government Organisations focusing on refugees and asylum seekers. Faiza has represented multicultural communities at a number of forums and is currently with the QLD Domestic Violence Implementation Council.
---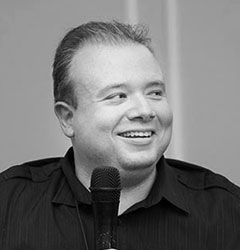 Daniel Flynn
Daniel Flynn is the co-convenor of the Townsville Local Support Group by and for people with disability. Daniel was born with spina bifida and when he was 18 he broke his c56 vertebra. Since Daniel was 14 years old he has been working in information technology and ran a small Information Technology business for 12 years and then consulted in IT for the last 10 years. Daniel has extensive experience in the disability sector through being a facilitator of different local support groups and disability advocate for the past ten years. This has led him to work with various disability organisation, government departments and sitting members.
---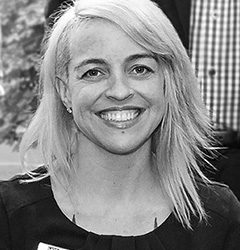 Melissa Fox
Melissa Fox is a Brisbane health consumer and mother of 2 daughters, aged 9 and 12. Having worked in documentary and reality television, Melissa now works to improve the safety, quality and consumer-centredness of health services through her positions as Chief Executive Officer of Queensland's peak health consumer organisation Health Consumers Queensland (HCQ), a Board Member of the national peak health consumer organisation Consumers Health Forum (CHF), and as a consumer representative on the Queensland Clinical Senate, and  the ACHS Qld/NT State Advisory Committee.
---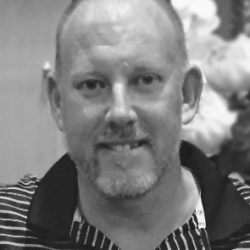 Evan Fulton
Evan Fulton came into Mental Health Week Peer work in 2013 and is currently the Manager of Flourish Australia's 100% Peer Operated Service in Hervey Bay, one of only 3 of its kind nation-wide. Having spent 20 or so years 'accumulating' his Lived Experience in a variety of environments, locations and employment, Evan's passion in mental health is engaging with community as broadly as possible and challenging the foundation assumptions that we have come to accept on behalf of those experiencing Mental Health Issues /distress. Elected recently to the newly formed Strategic Collaborative consulting to the Wide Bay PHN and WBHHS, Evan represents the lived experience/carer/peer workforce.
---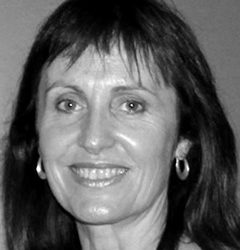 Helen Funk
Helen Funk is a midwife with 20 years of experience and the lead Childbirth Educator at Redcliffe Hospital, Queensland.  In her role as the coordinator of Childbirth and Parenting Education she was instrumental in the development and facilitation of the Emotional Preparation for Parenthood Session as part of the childbirth class program. Both through working with consumers in the delivery of this education session and in her role as a senior midwife within the antenatal clinic, she is very aware of the value of working with consumers in educating parents about transitioning to parenthood.
---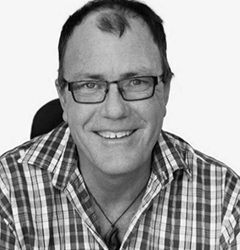 Peter Gurr
Peter Gurr currently holds several voluntary positions for QDN including Townsville Local Support Group Co-Convenor, Board Director, Housing Policy Champion, Regional Facilitator, NDIS Participant Readiness Peer Facilitator and also is part of the QCOSS Emerging Voices project. Peter lives in Townsville and has owned and operated businesses in the construction industry, and was diagnosed with MS almost 7 years ago, and joined QDN to connect with others, and to contribute to getting a better deal for people with disability.
---
Lyn Hinspeter
Lyn Hinspeter has a passion for healthcare. Formerly a nurse, Lyn is now retired and decided to continue her passion for healthcare through volunteering her time as a health consumer. She joined the local THHS consumer program and became what is referred to as a "Community Partner". Lyn has worked in many rural and remote locations as a nurse, and her interest in rural and remote healthcare continues in her consumer role. She is a member of the Patient Information and Health Literacy Meeting group and has supported THHS in their aim of improving information for patients and families.
---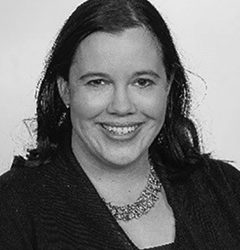 Tania Hobson
Tania Hobson is a hospital executive and health care practitioner, with a strong clinical background and extensive experience as a strategic and operational manager and professional leader. Tania has a passion for health management, transformative organisational change, consumer and community engagement, and best practice models of care. She has qualifications in Speech Pathology and Business and is currently enrolled in her PhD. Tania is also the lead executive for consumer engagement at Children's Health Queensland.
---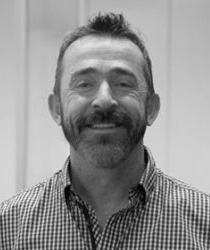 Chris Howard
Chris Howard has worked in the Queensland HIV sector for 20 years and is living with HIV for over 30 years. Chris is Life+ Programs Manager, Queensland Positive People (QPP), a state based peer organisation providing support to People Living with HIV (PLHIV) in treatment, care, advocacy, peer- based services, health promotion and education. Prior to QPP Chris worked for Positive Directions for 10 years as Service Manager providing treatment and care services for PLHIV and 3 years with the Queensland AIDS Council providing direct service delivery to PLHIV. Chris has a passionate interest in the role PLHIV peers play to support health and wellbeing outcomes.
---