Skip links and navigation
2018 Presenters A-J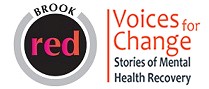 Amy and Emma
Voices for Change and Brook Red Facilitators
Amy and Emma work at Brook Red in Brisbane in their peer run mental health recovery centres. Amy is the Coordinator for Voices for Change public speaker's bureau, where she supports the presenters of the program to develop, explore and draw meaning from their mental health recovery experience. Emma has been a peer worker and group facilitator at Brook Red for many years. Amy and Emma will provided a 'Snapshot into telling your story', where they guided the audience through some of the principles their speakers use in developing a purposeful and meaningful story, and gave participants the opportunity to develop their own.
---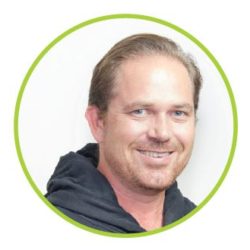 Ian
Lived Experience Presenter, Voices for Change
Since 2007, I have been working to provide support to others in helping them to make new meaning from their experiences. I passionately believe in our shared community responsibilities in supporting each other's mental health and wellbeing.  My other interests include fitness, poetry, photography and reading. I have a soft, honest and friendly presentation style and am comfortable presenting speeches, reciting my poetry, facilitating group discussions, and participating in question and answer sessions. I have also worked as a peer worker.
---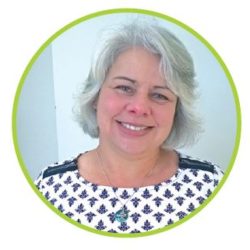 Lisa
Lived Experience Presenter, Voices for Change
Lisa brings an authentic, vulnerable presentation of her experiences, to enable conversation that breaks down stigma and shame and that opens our hearts to the possibilities that we all still have value. As an enthusiastic speaker, Lisa loves to connect with the audience, to share her recovery story and to encourage others in their recovery journey. Lisa will share with you her inspirational journey of overcoming mental health challenges and the practical steps that she personally has taken that have lead her towards wellness.
---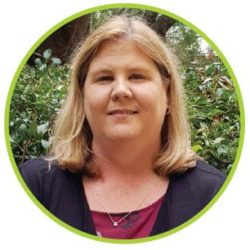 Alison Alexander
the Acting Assistant Nursing Director of Cancer Care Services, Royal Brisbane and Women's Hospital
Alison has over 30 years' experience in Cancer Nursing. Alison is Chair of the Metro North Cancer Care Services Consumer Engagement Working Group and Clinical Advisory Group and is dedicated to the provision of high quality reliable systems of care, optimising patient outcomes and the experience of Cancer patients within the Metro North Hospitals and Health Service.
---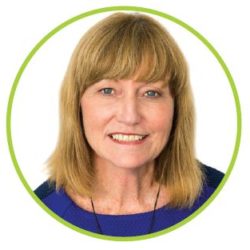 Paige Armstrong
Chief Executive Officer, Queenslanders with Disability Network
Paige Armstrong has worked in a range of government and not-for-profit community organisations in the disability and health sectors over the last 20 years. Most recently, Paige has managed organisations which focus upon the inclusion, rights and empowerment of people with a disability. As the Chief Executive Officer, Queenslanders with Disability Network (QDN) Paige has lead QDN's engagement with people with disability around leadership and capacity building.
---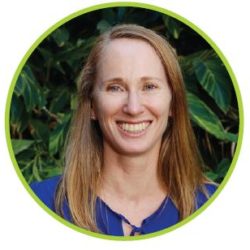 Sarah Bailey
Allied Health Workforce Development Officer,m Metro South Hospital and Health Service
Sarah Bailey is an Allied Health Workforce Development Officer for Metro South Health and a Psychologist.  She has extensive experience in organisational development having completed her Masters in Organisational Psychology.  She has worked across the public and private sector, both in Australia and oversees.
---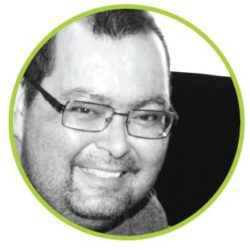 John-Michael Barrie
Consumer Representative
John-Michael Barrie was born and raised in Hong Kong, moving to Brisbane in 1991 to start Year 11 at boarding school. In early June 2010, John was diagnosed with Stage IV extranodal t-cell non-Hodgkin's lymphoma, at the time, the ninth case of its type worldwide, and the first example in the Southern hemisphere. After so many years as a consumer of Metro North, I believe I am well placed to contribute to groups like the Hand Hygiene project which seeks to improve processes and procedures for staff and consumers alike. If my participation in groups like this helps drives an outcome which makes the cancer experience more comfortable for those who come after me, then I am content I am making a positive impact.
---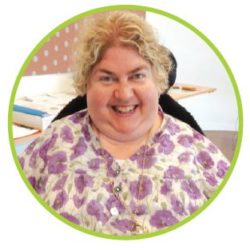 Sharon Boyce
Educator and disability advocate
Sharon wears many different hats and performs many different roles. She is the current chair of the Queensland Disability Advisory Council and the South West Regional Disability Advisory Council. Sharon is also a member of the Health Consumers Queensland Collaborative. Sharon was diagnosed with Juvenile Chronic Arthritis at 11, and has used an electric wheelchair since she was a young adult. Since then she has devoted her life and her considerable talents to promoting a true understanding of disability and diversity.
---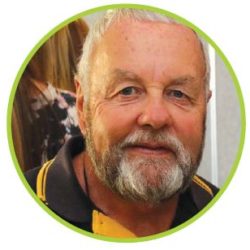 Russell Bridge
Consumer representative
Russell has been a Guiding Star Volunteer at the Toowoomba Hospital for over 6 years. Russell is the Chairperson for the Toowoomba Hospital Consumer Advisory Group.
---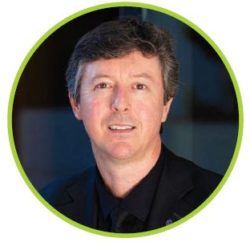 David Bunker
Executive Director, Queensland Genomics Health Alliance
In his capacities as a company director, executive manager and business leader, David is a highly resilient, connected, and insightful individual, with expert capability in applied innovation, digital strategy, cybersecurity, and technology driven industry and business transformation. His current focus with the Queensland Genomics Health Alliance is to fast track genomics research and its translation into common healthcare practice, while building a sound, evidence-based decision making framework for strategic capability and capacity building programs within the health system.
---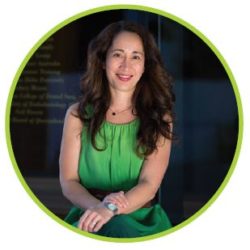 Katrina Cutler
Communications and Engagement Manager, Queensland Genomics Health Alliance
Katrina Cutler joins the Queensland Genomics Health Alliance with 15 years of professional experience as a communications and engagement specialist in the government, health, not-for-profit and private sectors. Her previous roles include Associate-Director at BBS Communications Group; Communications and Engagement Manager at CareFlight Air Medical Services; Public Affairs Manager at the Royal Brisbane and Women's Hospital; and Media Advisor to the Minister for Health.
---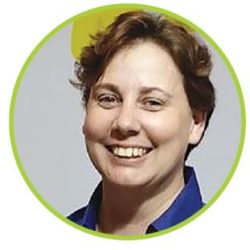 Sherryn Davies
Cancer Information and Education Manager, Cancer Council Queensland
Sherryn led the development, implementation and evaluation of the Caring for Our Community Health Worker Course and informed the engagement strategy with Aboriginal and Torres Strait Islander health workers and consumers.
---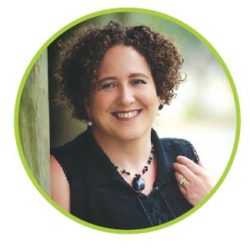 Raelene Ensby
Consumer Representative
Raelene has been living in Rockhampton for 15 years. She is married to Justin and has 2 boys Caleb 10 and Tyler 8. Raelene's enthusiasm and drive opened the Umbrella Network Rockhampton Inc. in 2012 and she excited to support all those who enter the doors looking for support for their families and their children with additional needs in our community, assisting to navigate the services available. Raelene is a strong advocate for families encouraging them to empower themselves.
---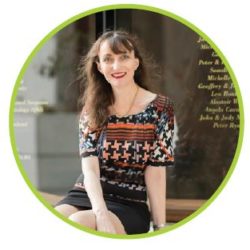 Dr Erin Evans
Health Consumers Queensland Board
Dr Erin Evans works internationally, assisting leaders and organisations to more effectively navigate uncertainty and make progress on complex challenges. She does this through a combination of consulting, teaching and research focused on systemic approaches to leadership, strategy, transformation and project management. Erin has more than 25 years' experience in a wide range of corporate settings from the public sector, to developing and managing her own businesses, and director of a start-up.
---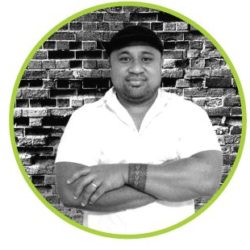 Andrew Fa'avale
MANA Community Mentoring Inc
Andrew Fa'avale is the Chairperson of MANA Mentoring, a solutions-focused non-profit organisation that seeks to support Pasifika communities in Australia to thrive. MANA provides multi-disciplinary research, programs, cultural competency courses and consultancy across health, education, youth justice and social work. MANA is based in Beenleigh, Logan City in a hub alongside Institute of Pacific Australia Training and IOPA Staffing Solutions.
---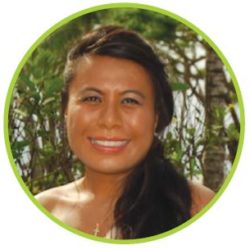 Dr. Nicola Fa'avale
University of Queensland
Dr. Nicola Fa'avale (née Tava'e) is of Samoan, Niuean and Tongan heritage. She has a Bachelors of Health Science, a Postgraduate degree in Public Health, Masters in Public Health, and a PhD in Public Health. Nicola's passion for promoting Pasifika health drives her work. She is a researcher at the University of Queensland focusing on Pasifika health in South-East Queensland.
---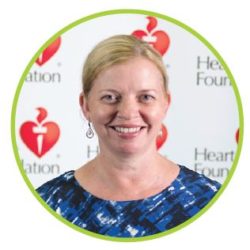 Rachelle Foreman
Health Consumers Queensland Board
Rachelle Foreman is Health Director at the Heart Foundation in Queensland, is a Board Director of Health Consumers Queensland, Chairs the Community Board Advisory Group at Metro North Hospital and Health Service and is a member of Brisbane South Primary Health Network's Community Advisory Council. She has undergraduate and postgraduate health and research qualifications from the University of Queensland. She chairs and sits on numerous strategic health committees, and has special interests in governance and strategy. Rachelle has been an Investigator on numerous research projects in physical activity, health promotion and models of care – areas she is most passionate about.
---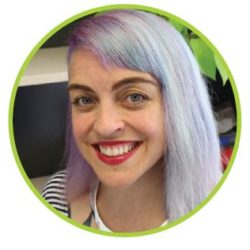 Melissa Fox
CEO, Health Consumers Queensland
Melissa is Chief Executive Officer of Queensland's peak health consumer organisation Health Consumers Queensland (HCQ). With almost 15 years as a consumer representative, Melissa has seen firsthand the positive impact that consumer engagement has on health outcomes for Queenslanders. She is passionate about challenging health services to go beyond "tick-a-box" engagement and empower consumers to partner meaningfully in order to design, deliver and evaluate health services which provide safe, integrated consumer-centred care.
---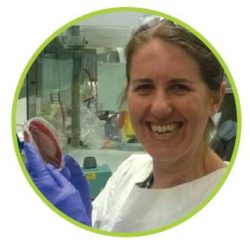 Nicole Gavin
Nurse Researcher, Royal Brisbane and Women's Hospital
Nicole Gavin is a Nurse Research in Cancer Care Services at the Royal Brisbane and Women's Hospital and an experienced haematology and bone marrow transplant nurse. Her research focuses on infection control and vascular access devices. She loves, but has a healthy respect for bacteria!
---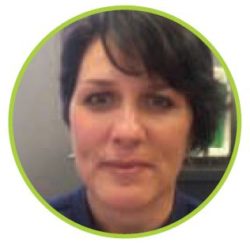 Danielle Grant-Cross
Engagement Manager for Community Indigenous and Subacute Services, Metro North Hospital and Health Service
Danielle Grant-Cross is the Engagement Manager for Community Indigenous & Subacute Services (CISS), MNHHS covering Stakeholder, Clinical, Community and Consumer Engagement.  Danielle has over 25 years' experience in Management, Communications, Marketing, Media, Engagement, Events and Public Relations in the sport and health industries. She is a former Australian Squad netballer and is passionate about wellbeing, connected communities and supporting innovative partnerships.
---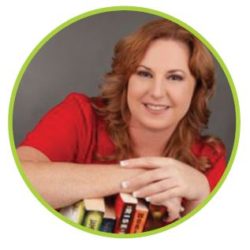 Kim Guerrera
Health Sciences Librarian, Redland Hospital
A former primary school teacher Kim has a passion for education and health literacy. As well as providing library services to the Redland Hospital staff she is a member on several health related consumer partnership groups. She initiated the Words for Wellbeing and Health Topics for Children programs into Redland Hospital.
---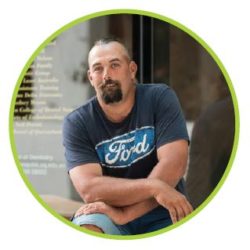 Gary Hondow
Consumer representative
Gary Hondow is a health consumer and carer based in Bundaberg. His interest in genomics is personal after his son Dallas (now 9 years old) was diagnosed with an extremely rare genetic condition Van Maldergem Syndrome 2. The Hondow family's experience as regional health consumers has given Gary an insight into health service needs for consumers from regional and rural Queensland, genetic health services, and how genetic and genomic testing can help other families like his. Dallas is the only known case of Van Maldergem Syndrome 2 in Australia, and the Hondow family has formed an international support group for the handful of families in the world dealing with this diagnosis. Gary has been a part of many consumer groups within Children's Health Queensland and Bundaberg Base Hospital, and is a member of the Patient Travel Subsidy Scheme (PTSS) steering committee with Health Consumers Queensland.
---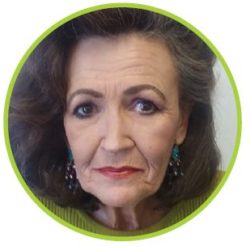 Jennifer-Anne Jones
Consumer representative
Jennifer-Anne Jones is a Consumer Representative on the Treatment Advisory Group for QuIHN. Whilst semi-retired Jennifer spent the last six years working as an AIN in aged care which gave her the opportunity to be a health provider and a consumer representative. Jennifer loves gardening, music, reading and her few precious friends whose love is intrinsic to her happiness.
---