Skip links and navigation
2018 Presenters K-P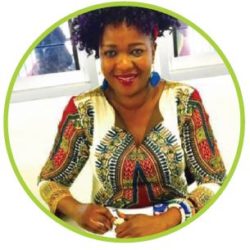 Rose Karlo
Consumer representative
Rose Karlo is the President of the African Australian Women's Association and the Community leadership program at ECCQ supporting leaders from the emerging communities to build their personal skills and attributes to project positive changed in their communities. Rose is a refugee from South Sudan calling Australia home 15 years ago. She is an active community leaders working in the space of multicultural organisations and groups. Through her role at ECCQ, she contributed to the Breast Cancer awareness resources for the CALD women and health in general.
---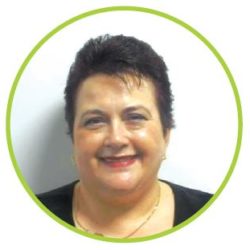 Patricia Kennedy
Team leader, Indigenous Hospital Services, Royal Brisbane and Women's Hospital
Patricia is a proud Bigambul woman whose mother's people come from Toomelah near Goondiwindi on the Queensland/New South Wales border. Patricia has a strong connection with Cherbourg where her grandmother and grandfather were married in the late 1930s. Her father came from Scotland and he passed away due to ill health in 1973.
---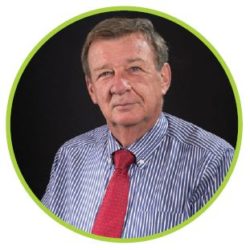 Ian Langdon
Board Chair, Gold Coast Hospital and Health Service
Ian has extensive board experience encompassing roles such as Board Chairman, Audit Committee Chairman and Non-Executive Director within a wide range of companies. Ian has also held various academic positions with the last being Associate Professor and Dean of Business at Griffith University (Gold Coast Campus). He has held various positions in tertiary education including Associate Professor and Dean of Business Faculty at Griffith University (Gold Coast Campus), Dean of Business at The Darling Downs Institute of Technology (now University of Southern Queensland) and Senior Lecturer in finance at Deakin University.
---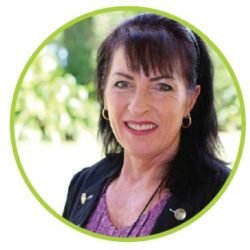 Donna Lucas
Consumer and Community Engagement Officer, Darling Downs Hospital and Health Service
Donna has performed the role of Consumer and Community Engagement Officer for the past three years within the Darling Downs Hospital and Health Service and the Sunshine Coast Hospital and Health Service. Prior to joining Queensland Health, Donna worked in local government and other state government agencies for 30 years.
---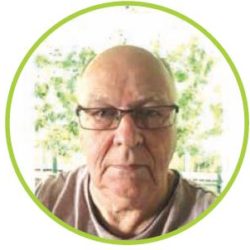 Peter Lumsdale
Men's Shed
Peter worked for the Australian Airforce for 23 years and local government for 22 years. He retired at 64 and became involved in the Men's Shed, currently the Acting President and Secretary. He finds his role personally rewarding as "The Shed" enhances the quality of life for its members.
---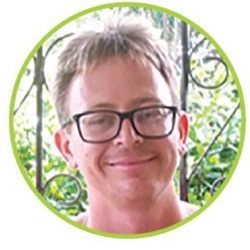 William Luthi
Consumer Representative
William is the Consumer Representative for the Torres and Cape region with mental health and alcohol, tobacco and other drugs (ATODS). He has a degree from James Cook University in Community Welfare. William lives in Cooktown where he gardens and enjoys fishing. He sits on the Torres and Cape Hospital and Health Service committee and has participated in many workshops and conferences. William enjoys travelling.
---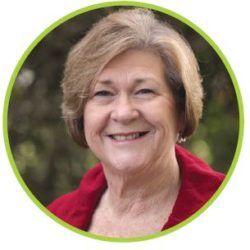 Karen McCann
Team Leader, Social Inclusion and Recover, Metro South Addiction and Mental Health Services
Karen has been a carer for 31 years and has worked within mental health for over 16 years. She is currently employed as Team Leader, Social Inclusion and Recovery for Metro South Addiction and Mental Health Services. Her interests include carer/family support and supervision/support for the lived experience workforce.
---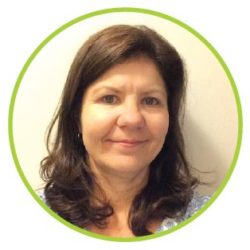 Anita McGrath
Consumer Representative
Anita is a Consumer Representative on a number of working groups throughout Metro North Hospital and Health Service. These are in the area of Cancer Care Services and the Heart and Lung Clinical Stream. She also works with organisations such as Australasian Lung Cancer Trials Group, Lung Foundation Australia and Rare Cancers Australia. Anita started consumer representative work after being diagnosed with lung cancer in 2014.
---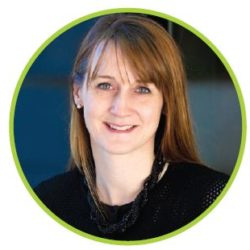 Dr Aideen McInerney-Leo
Translational Genomics, Institute of Health and Biomedical Innovation, QUT
Dr McInerney-Leo studied Human Genetics as an undergraduate at the University College London, and her Masters in Genetic Counselling at the University of Manchester. Dr McInerney-Leo currently works at the Translational Genomics branch of IHBI, QUT focusing on genomics education, genomics research and facilitating the integration of genomics into healthcare.
---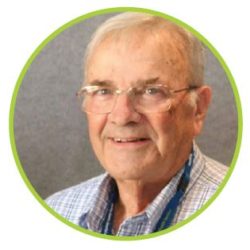 Jim Madden
Consumer Representative
Jim is a Community Representative involved in eight committees within the Darling Downs Hospital and Health Service, including the Consumer Council, Safety and Quality Committee, the Toowoomba Hospital Management Committee and the NDIS Reference Group. During his lifetime he has been a Minister of Religion, an educator and a writer. He claims that his life has been driven by an urge to contribute towards improving the quality of life of people and the richness of relationships in communities.
---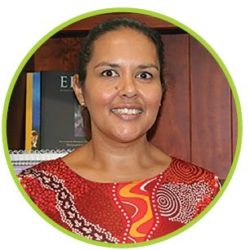 Christine Mann
Director of Cultural Capability and Engagement, North West Hospital and Health Service
Christine is a proud Woppaburra descendant who has worked in the public sector in Mount Isa for the past 13 years, largely in child protection. With a background in social work, Christine made the move to join Queensland Health in 2017 due to her growing interest in health equity and wanting to see increased cultural safety. Further motivation for Christine's interest in health is her family history and not ever knowing her eldest aunty who died in 1954 as a 13 year old from rheumatic heart, and being concerned of the rheumatic heart rates in Aboriginal communities now that is still at unacceptable levels in this modern era.
---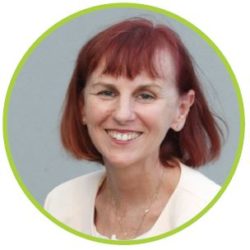 Janelle Miles
Health Journalist, The Courier Mail
Janelle has worked at The Courier Mail for 12 years, mostly writing about health and science. She has won several awards for feature writing. Before working for News Corp she worked for the wire service Australian Associated Press. While working for AAP she covered three Olympics, three Commonwealth Games and four World Swimming Championships.
---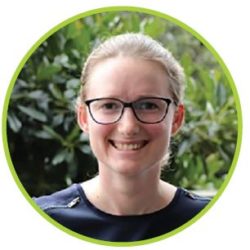 Katherine Moodie
Consumer Representative
Katherine has been a Consumer Representative involved with the Barrett Adolescent Centre Commission of Inquiry Response. She is also a 'lived experience' worker (Physiotherapist) within the Department of Health. Katherine's lived experience puts her in a unique position to provide the perspective of young people living through severe and complex mental health issues. Her aim is to improve mental health services especially through increased understanding among health and other professionals of severe and complex youth mental health issues.
---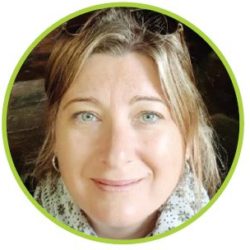 Georgina Moshudis
Peer Support Worker, Logan-Beaudesert Wellbeing Team
Georgina has worked with Logan-Beaudesert Wellbeing Team for the past four years. She is an experienced, qualified Peer Support Worker having significant experience of supporting consumers, their carers and families to foster hope, recovery and social inclusion. Her interests include developing collaborative partnerships across government, non-government and community sectors.
---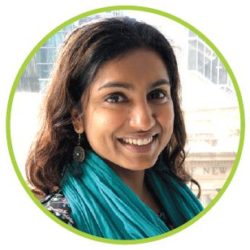 Reema Naresh
Project Officer, Health Consumers Queensland
Reema has worked extensively in community development and health promotion. She believes that to be engaged and involved in our own health decision making is essential to a person's wellbeing. To understand our own physical and mental needs and to be able to articulate it, empowers a person to take control of their health. Having lived and worked in various countries she truly appreciates the wonderful healthcare system Queensland has to offer.
---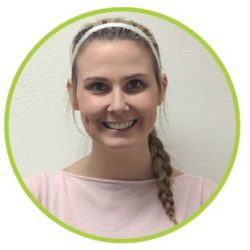 Lauren Northey
Acting Principal Engagement Officer, Sunshine Coast Hospital and Health Service
With nine years background as a nurse and a master's degree in education, Lauren knows the importance of partnering with consumers to achieve positive health outcomes. Lauren has a passion for innovation, collaboration and empowerment.
---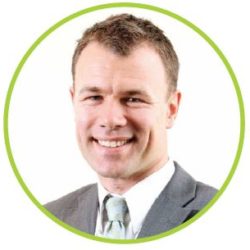 Sean Parnell
Health Editor, The Australian
Sean is Health Editor and FOI Editor at The Australian newspaper, a lecturer at Queensland University of Technology and a published biographer. Sean has been a journalist for more than 20 years, including a previous stint as Health Reporter at The Courier Mail, and lives in Brisbane with his wife and children.
---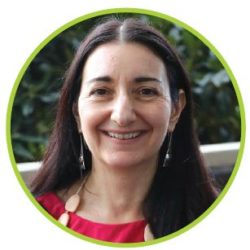 Judith Piccone
Manager, Mental Health Alcohol and Other Drugs Branch, Queensland Health
Judith is currently the Manager of a new Child and Youth Mental Health Policy Team in the Mental Health Alcohol and Other Drugs Branch of the
Department of Health in Queensland and was previously the Manager of the Barrett Adolescent Centre Commission of Inquiry Implementation team that worked in partnership with Health Consumers Queensland and Department of Education, to ensure that consumers and carers were engaged at all levels as part of the government response. Judith is passionate about the area of child and youth mental health and has worked in a range of positions and settings in this field for over two decades.
---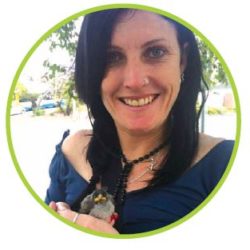 Niki Parry
President, QuIVAA and Project Manager
Niki is currently employed by QuIHN (QLD Injectors Health Network) where she is the Coordinator of QPAMS (QLD Pharmacotherapy Advice & Mediation Service) and President of QuIVAA (QLD Injectors Voice for Advocacy and Action) an organisation run by and for people who use or have used illicit drugs. Niki is passionate about working towards the health and human rights of people who use drugs.
---
Naomi Poole
Director, Partnering with Consumers, Australian Commission on Safety and Quality in Healthcare
In ther role Naomi is responsible for leading national safety and quality policy on health literacy, person-centred care, comprehensive care and recognising and responding to clinical deterioration. Naomi has been instrumental in the development of a range of national policies, frameworks and standards including the National Statement on Health Literacy, three of the National Safety and Quality Health Service Standards and the National Safety and Quality Framework.
---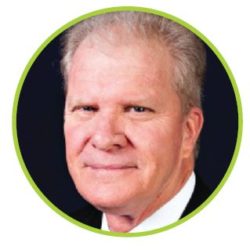 Gary Power
Consumer Representative
Gary has been a Consumer Representative with Royal Brisbane and Women's Hospital Cancer Care Services since 2013, following treatment for metastatic skin cancer which was treated with surgery, chemotherapy and radiation. He sits on the Metro North Cancer Care Services Consumer Engagement Working Group and is Deputy Chair of the RBWH Consumer Advisory Group. Gary is a founding member of the Brisbane Head and Neck Support Group. He has particular interest in patient health literacy and survivorship issues.
---