Skip links and navigation
2018 Presenters Q-Z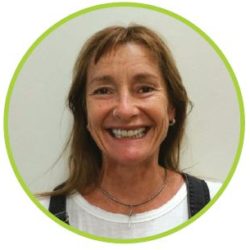 Julie Quicke
QuIHN and QuIVAA
Julie is employed by QuIVAA (QLD Injectors Voice for Advocacy and Action) as Consumer Engagement and Participation Project Coordinator and by QuIHN (QLD Injectors Health Network) as Social Support Outreach Worker. Julie has lived experience of AOD (alcohol and other drugs) and MH (mental health) concerns with studies in MH, counselling, psychology and human services. Julie is passionate about strengthening the voice of marginalised people through consciousness raising and social change.
---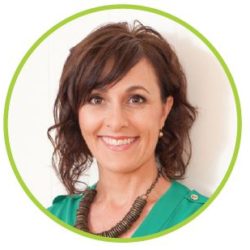 Gabrielle Quilliam
Health Consumers Queensland Board
With a background as a Registered Nurse and Midwife, Gabrielle has worked as a social change agent in local, national and international healthcare settings that include emergency relief, community education and tertiary hospitals. Combining her clinical skills and experience as a foster carer, Gabrielle co-founded Hummingbird House as Queensland's only children's hospice. Gabrielle has been a Director of Hummingbird House Foundation as well as a member of the Palliative Care Queensland State Committee and the Queensland Child and Youth Clinical Network. Her passion for authentic and comprehensive stakeholder engagement has resulted in human centred community based outcomes that reflect her advocacy skills in clinical, political, philanthropic and consumer sectors.
---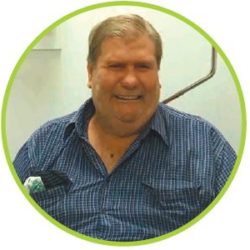 Robert "Bob" Rix
Consumer Representative
Bob has lived on the Sunshine Coast his whole life and remembers back when the main roads were still dirt! This retired farmer is looking forward to coming to Health Consumers Queensland to talk about the brilliant work of the nursing staff that saved his legs from amputation with a dressing regime tailored to his needs.
---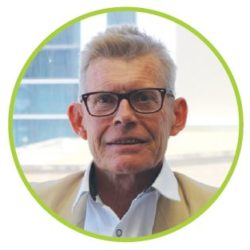 Steve Russell
Health Consumers Queensland Board
Steve is a life long health consumer and an active health consumer advocate for over 40 years. His professional experience includes social justice and human resource program manager with the Commonwealth Government in the ACT, NSW and QLD, a community development consultant to all levels of government and community sector and an elected local government councillor. He has held numerous positions as member and chair of Public Sector advisory and consultative committees on health and environment matters. He has been Chair of both Innisfail District Health Council and Cairns and Hinterland Hospital and Health Service Health Community Council. He is currently a Director of the Board of Far North Queensland Hospital Foundation.
---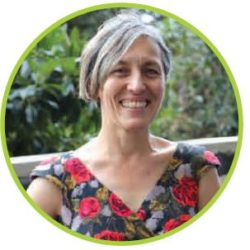 Leonie Sanderson
Engagement Advisor, Health Consumers Queensland
Leonie has over 20 years of experience working in the consumer, engagement and community space and is looking forward to achieving positive outcomes on this significant project.
---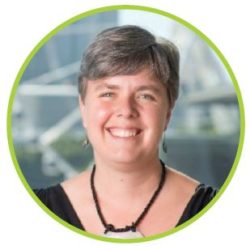 Jo Smethurst
Senior Engagement Advisor, Health Consumers Queensland
Jo loves the idea that health consumers can change the way in which we receive care by speaking up and becoming involved in decision-making about policies, services and health priorities. Jo was involved in a voluntary organisation that worked towards improving maternity care for women across Australia and this has helped Jo see how consumers can be influential in re-designing and shaping our healthcare.
---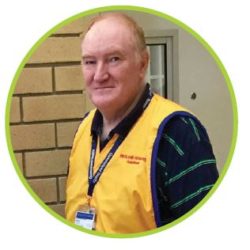 Warren Stubbs
Consumer Representative
Warren is currently a volunteer at Redland Hospital, Member and Co-chair of the Consumer Partnership Committee, and Consumer Representative on the Clinical Governance Committee at Redland Hospital. He has a passionate interest in making a difference in organisations that benefit the community. Warren enjoyed a successful career in the not-for-profit sector and government. He has utilised these skills and extensive experience in assisting fellow consumers to be recognised and heard, as a trusted and effective source of advice, ideas, and energy in quality and safety initiatives and person-centred care across the facilities and services of Metro South Health.
---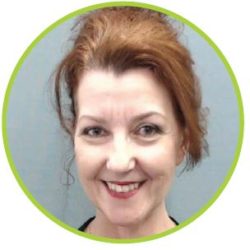 Leonie Swift
Consumer Representative
Leonie is part of the Community Programs team at Redland Libraries which partnered with Redland Hospital in the Words for Wellbeing initiative. Leonie is the Adult Programs and Technology Librarian and has a passion for lifelong learning and adult literacy. She is a firm believer in libraries and the key role they play in the community to empower people to live more fulfilling, enriching lives.
---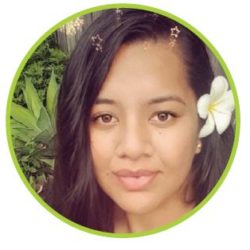 Sarai Tafa
Peer Researcher, MANA Community Mentoring
Sarai is 23 years old and of Samoan descent. She has a Bachelor of Business and is currently studying towards her Master of Public Health. She was one of six peer researchers in MANA Community Mentorings's recent project that investigated the priorities for young Pasifika peoples living in Logan, and how these impact on their health and wellbeing. She was an integral member of the project planning, implementation and dissemination. Sarai continues her leadership role in MANA's upcoming research project, and is a member of MANA's Pasifika Research Team.
---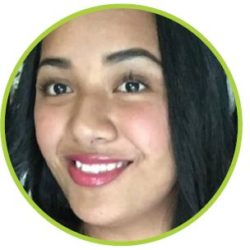 Tamika Taito
Peer Researcher, MANA Community Mentoring
Tamika is a proud Australian born Samoan. She is 18 years of age and was the youngest of six peer researchers who investigated what issues are a priority for young Pasifika peoples living in Logan, and how these issues impact on their health and wellbeing. She was an integral part of the planning, implementation and dissemination of the project deliverables and data. Since the project, Tamika has been instrumental in publications of the research project via peer-reviewed publications and project reports for stakeholders and City Councils in South East Queensland.
---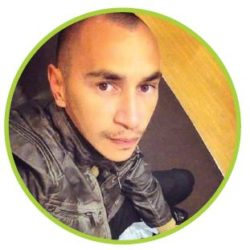 Robert Tamwoy
Consumer Representative
Robert is from the Far North Queensland Community of Umagico. He works full time as the Coordinator of the Community Justice Group for the local Magistrate Court. He is also the owner of Thupmul Coffee Espresso Bar located in Umagico. Robert is passionate about advancing Indigenous people to live a healthy and stronger life style in the community. Robert hopes to influence change in the health system in his local area and hopes to improve some aspects of how Queensland provides services to the community.
---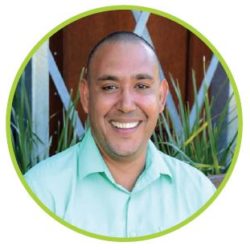 Dr Sean Taylor
Principal Advisor, Aboriginal and Torres Strait Islander Health
Dr Taylor has over twenty years of clinical experience in Aboriginal and Torres Strait Islander Health working at different levels across Australia in range of academic and research interests, as well as clinical practice. Sean is currently the Principal Advisor, Aboriginal and Torres Strait Islander Health, which forms part of the Executive Management Team at the Torres and Cape Hospital and Health Service.
---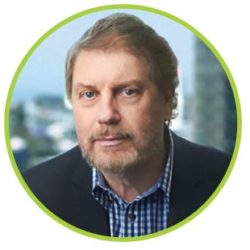 Mark Tucker-Evans
Chair, Health Consumers Queensland Board
Mark Tucker-Evans has been involved with Health Consumers Queensland since its inception in 2008. He was the inaugural Chair of the Ministerial Advisory Committee and became the first Chair when Health Consumers Queensland was established as an independent organisation. Mark is the Chief Executive of COTA (Council on the Ageing) Queensland, Chair of Institute of Healthy Communities Australia; Queensland Health Consumers Collaborative; and an Executive Member of the Queensland Clinical Senate.
---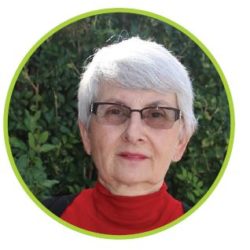 Anna Voloschenko
Project Officer, BreastScreen Queensland Northside Service
Anna is a Public Health/Health Promotion Practitioner and a Registered Psychologist who worked in both government and non-government organisations for many years. Her main focus throughout her career has been promotion of women's health, cancer prevention and cancer screening in the general population, populations from culturally diverse backgrounds and Aboriginal and Torres Strait Islander communities. The last 15 years has been devoted almost entirely to working with and advocating for improvement of health of people from culturally and linguistically diverse backgrounds.
---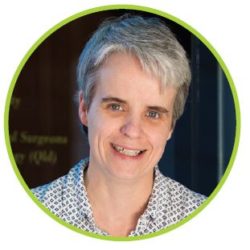 Dr Nic Waddell
Head of Medical Genomics, QIMR Berghofer MRI
Dr Waddell is head of the Medical Genomics Group and Deputy Coordinator of the Genetics and Computational Biology Department at QIMR Berghofer MRI. She is an NHMRC Career Development Fellow and her research focuses on the use of genomics to study cancer and explore how next generation sequencing can be applied to address clinical challenges. She is passionate about the clinical application of next generation sequencing to improve outcomes for cancer patients.
---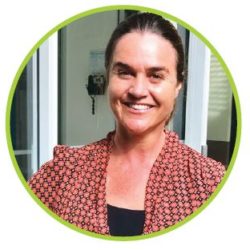 Amber Williamson
Senior Engagement Officer, Metro South Hospital and Health Service
Amber's professional career boasts significant national and international corporate expertise in marketing, sales and communication. After receiving a life changing kidney transplant, Amber transitioned her career into the not-for-profit sector and over 12 months ago joined Metro South Health as a Senior Engagement Officer where she now influences within and encourages Consumer and Community Engagement reform. Amber passionately promotes and values engagement and stakeholder participation in planning, delivery and evaluation of health services, believing together we create a better healthcare system.
---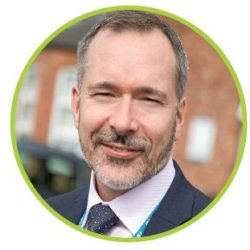 CEO, Central Queensland Hospital and Health Service
Steve Williamson
Steve moved here from the UK with his family to start in his position in January 2017. He has an extensive background at the executive level in the NHS. Steve was also an officer in the UK's Royal Navy. Steve leads the development of CQHHS's long term vision and strategy, Destination 2030: Great Care for Central Queenslanders. This strategy will shape the future of healthcare across Central Queensland.
---
James Wilson
Director, Community Partnerships and Insights, Australian Digital Health Agency
James has more than 20 years' experience working in a range of roles in all levels of government – commonwealth, state and local government – as well as working in the non-government and not-for-profit sectors. These roles have been at a combination of levels within organisations, including middle and senior management, direct service delivery, policy development, project management and change management, across a range of human service areas. James' experience in human services includes mental health (adult and youth mental health), youth services, behavioural change programs, community education, primary health services, aged and community care as well as disability services.
---