Skip links and navigation
Presenters A-M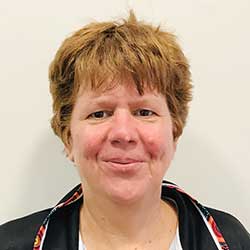 Katherine Anderson
Dr Katherine Anderson is the Chief Executive Officer of the Townsville Aboriginal and Islander Health Service. She is passionate about doing things differently. Katherine believes that working within the community-controlled sector provides an opportunity to be more responsive and flexible in the way we do our business.
---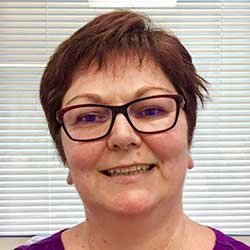 Belinda Barrie
Belinda Barrie has been a carer for her husband since 2010 when he was diagnosed with Non-Hodgkin Lymphoma. With an ambulance background she thought she had a decent level of health literacy only to realise she was a novice within the hospital system. Belinda began to advocate with West Moreton and Metro North with a desire to improve patient health literacy and educate health professionals on the consumer journey.
---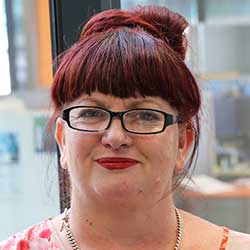 Anne Cameron
Anne Cameron (Salisbury) is renal nurse with 30 year's experience in supporting people with kidney disease. Anne has worked clinically in haemodialysis, peritoneal dialysis and chronic kidney disease (CKD), supported kidney clinical trials in transplantation, managed a Centre of Research Excellence in CKD, and partnered with Kidney Health Australia in consumer support endeavours. Anne joined the AKC2026 collaborative in January 2019, and thanks HCQ for this opportunity.
---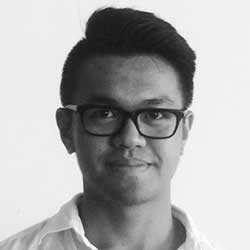 Emil Cañita
Emil Cañita has been working in different capacities in the sexual health space since he was in his late teens. During his studies at  the University of Queensland (UQ) he's established the first youth-led sexual health education group on campus aptly named UQ SHAG (Sexual Health Action Group), and has helped establish the first rapid STI & HIV testing in a university campus in Australia during his time as UQ Union's Queer Officer.
---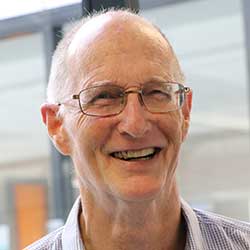 Martin Chambers
Martin Chambers has been a passionate independent consumer's advocate since 2003 when his wife Loraine commenced dialysis. He led the Fraser Coast Kidney Support Group and was inaugural Chair of the WBHHS Consumer Advisory Network. Martin moved to Brisbane in 2016, was nominated by Kidney Health Australia to be the consumer representative on the QH-State Renal Services Project Steering Committee, and then transitioned to the Advancing Kidney Care 2026 Collaborative in 2018.
---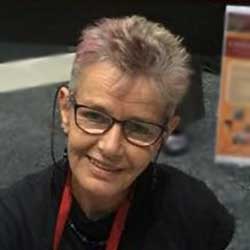 Kathy Clark
Kathy Clark is a member of the Cairns Hepatitis Action Team (CHAT) and has recently undertaken work with Cairns Sexual Health to engage marginalised community members with hepatitis C for testing and treatment.  She has volunteered for the QLD Injectors Health Network.  She has completed a certificate in Community Mental Health and been working for a mental health NGO supporting clients.
---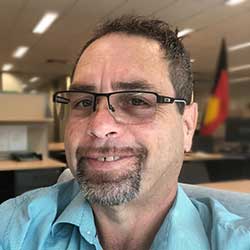 Simon Costello
Simon Costello is a Noonuccal man from North Stradbroke Island in South East Queensland, living in Cairns for 18 years. Simon is a Senior Project Officer Cultural Capability with Cairns and Hinterland Hospital and Health Service (CHHHS) and in 2016 established the first Aboriginal and Torres Strait Islander Community Consultation Committee in Queensland. He is currently the CHHHS Aboriginal and Torres Strait Islander Community Consultation Committee Health Service Representative and a member of the Statewide Rural and Remote Clinical Network Aboriginal and Torres Strait Islander Health Reference Group.
---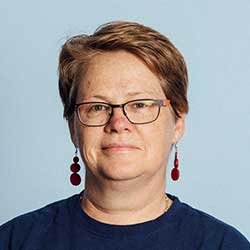 Darlene Cox
Darlene Cox has been involved in the consumer movement since the late 1990s. She is a passionate advocate for improving the quality and safety of health care and for consumers shaping the services we use. She has been the Executive Director of Health Care Consumers' Association since 2008. She is a board member of the Capital Health Network, a member of the Australian Health Practitioner Regulation Agency Community Reference Group and Aboriginal and Torres Strait Islander Strategy Group, among others.
---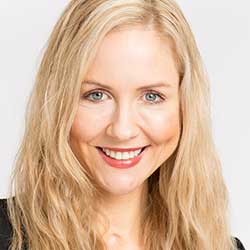 Lisa Cox
Lisa Cox fuses her professional background in corporate advertising, media and communications with acquired disabilities. After a stroke, aged 24, Lisa spent over a year in hospital and still returns regularly. She's gained valuable insight into health literacy and other issues which she has been sharing with public and private hospitals for several years. Lisa sits on the statewide quality and safety board and is passionate about advocating for the marginalised.
---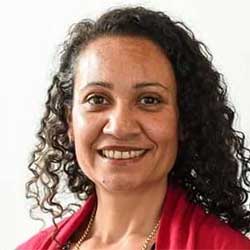 Venessa Curnow
Venessa Curnow is Ait Koedal Sumu Torres Strait Islander and is the Executive Director, Aboriginal and Torres Strait Islander Health, Torres and Cape Hospital and Health Service.
Venessa's passion for improving health outcomes amongst Aboriginal and Torres Strait Islander Peoples was first sparked working in front line clinical positions, where she felt she wanted to have more influence on systems and policies. She brings her First Nations' cultural values and perspective to influence sustainable improvements to systems and policies.
---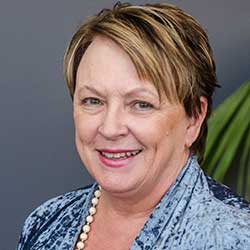 Anne Curtis
With over 30 years' experience working in consumer and community engagement and communication, Anne Curtis's role with Health Consumers Queensland is working on specific projects that aim to make a difference and improve healthcare design and delivery.
Anne's current projects include consultation on "What Matters to You in Relation to Ageing, End-of-Life Care and Dying" and co-designing and delivering a consumer engagement workshop for health and corrective services staff working in Queensland Correctional Centres.
---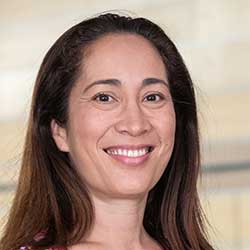 Katrina Cutler
Katrina Cutler has 15 years' experience as a communications and engagement specialist in the government, health, not-for-profit and private sectors. Prior to joining Queensland Genomics as Communications and Engagement Manager, her previous roles included Associate-Director at BBS Communications Group; Communications and Engagement Manager at CareFlight Air Medical Services; Public Affairs Manager at the Royal Brisbane and Women's Hospital; and Media Advisor to the Minister for Health.
---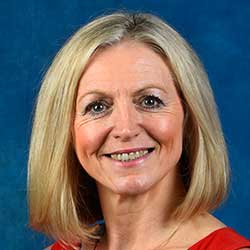 Lisa Davies-Jones
Lisa Davies-Jones is the Chief Executive of North West Hospital and Health Service. She has extensive experience in senior leadership roles in Queensland and the UK. Her commitment to improving health outcomes has led to a determination to see health services integrated across the North West for the seamless delivery of primary health care, through partnership working. Lisa is passionate about creating an environment where consumers are able to take an active partnership in the design and delivery of health services.
---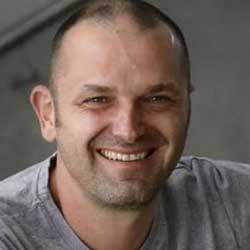 Simon Doyle Adams
Simon Doyle Adams is a Clinical Nurse Consultant in Sexual Health in Cairns, Queensland. He has a passion for inclusive and anti-discriminatory practise and service provision that focus on the needs of community. Simon has a keen interest in Sexual Health, HIV treatment, care and prevention and gender/sexuality.
---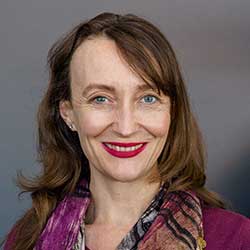 Erin Evans
Dr Erin Evans is Chair of Health Consumers Queensland and Chairs the Queensland Genomics Community Group. Erin has a PhD in Biotech novel drug design and worked internationally as an executive in the Biotech sector and NGOs. She is an adjunct lecturer at QUT and freelance consultant. She specialises in working with leaders and organisations around the world to navigate uncertainty and tackle systemic transformation of complex challenges to create healthier workplaces.
---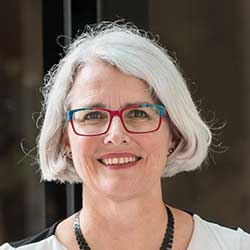 Lindsay Fowles
Dr Lindsay Fowles is a HGSA certified genetic counsellor who started working with Genetic Health Queensland in 2007, in familial cancer and general genetics. She previously worked in biomedical research, completing her PhD and postdoctoral work at The University of Queensland. Wishing to be more closely involved with patients and to see the application of genetic knowledge for their benefit, she then chose to retrain as a genetic counsellor.
---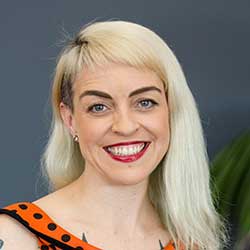 Melissa Fox
Melissa Fox is the CEO of Health Consumers Queensland. With almost 15 years as a consumer representative, Melissa has seen firsthand the positive impact that consumer partnerships have had on health outcomes for Queenslanders. She is passionate about services going beyond "tick-a-box" engagement and partnering meaningfully to design, deliver and evaluate healthcare, to provide safe, integrated consumer-centred services.
---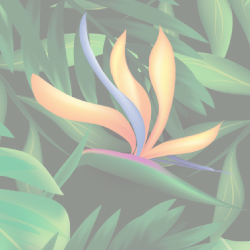 Diane Friday
Diane Friday manages the Aboriginal & Torres Strait Islander Health workforce across the Rural Hospital Health Service in the Townsville Hospital region. She coordinates quality improvement activities in the region, monitoring the Primary Health team activity, and providing progress reports to the Director of Nursing. Diane is also the Cultural Practice facilitator at the Ingham Hospital Health Service. Diane's work focuses on enhancing community engagement and health outcomes for Aboriginal & Torres Strait Islander Peoples.
---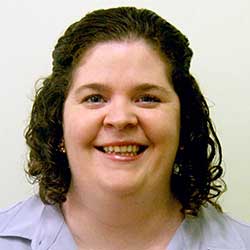 Kate Gallaway
Kate Gallaway is the CEO for NPA Family and Community Services Aboriginal and Torres Strait Islander Corporation, which provides essential community, children, social and health services to the residents of the Northern Peninsula Area – Bamaga, Injinoo, New Mapoon, Umagico and Seisia. Kate holds a Bachelor of Health Sciences (Public Health) and has been with the organisation for 2.5 years, and as the CEO for 1.5 years. Kate comes from a background in quality management and compliance within health services and is passionate about ensuring quality services are delivered to community.
---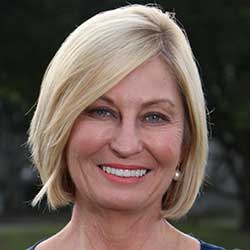 Lexy Hamilton-Smith
Lexy Hamilton-Smith is one of Queensland's most respected and experienced news presenters with a career in television spanning over 30 years. Lexy is currently at the ABC in Brisbane. Lexy has done extensive medical reporting, with her ability to empathise with people enduring hardship winning her the recent Queensland Mental Health Media Award for a story on suicide prevention. Lexy is also an experienced Master of Ceremonies, host and facilitator working for charities including The Heart Foundation, the Australian Lung Foundation and Blue Care.
---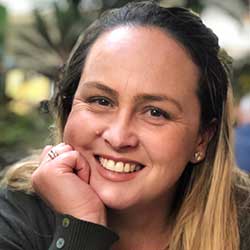 Leah Hardiman
Leah Hardiman has been a maternity consumer representative for almost a decade. She is passionate about women receiving good quality maternity care and a woman's treatment during pregnancy and birth can have a tremendous impact on the rest of her life.
Leah was inspired to study Public Health to better understand the health system – both strategically and operationally. This supports her role as the consumer lead for the Royal Brisbane and Women's Hospital.
---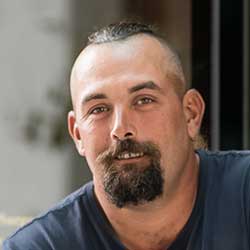 Gary Hondow
Gary Hondow is a health consumer and carer based in Bundaberg. His developed an interest in genomics after his son Dallas was diagnosed with an extremely rare genetic condition Van Maldergem Syndrome 2. Gary is the founder of 'Special Needs Kids, Australia' Facebook page. He is also a member of many consumer groups within Queensland, and is a member of the Patient Travel Subsidy Scheme steering committee with Health Consumers Queensland.
---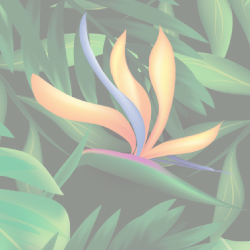 Margaret Hoyland
Margaret Hoyland is the Children's Health Queensland Child and Youth Mental Health Service (CYMHS) Clinical Governance, Quality and Safety Program Manager. Margaret leads a large multidisciplinary team that is responsible for driving quality improvement; ensuring services meet the highest safety standards; co-designing innovative service responses; and partnering with consumers and carers. Margaret is passionate about challenging the status quo and supporting young people and their families to have a voice that drives service improvements.
---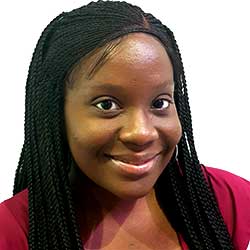 Shalon Hunte
Shalon Hunte has been involved in her local headspace centre for over 2 years as a Youth Advisory Council member. She has been involved in events focusing on young people's mental wellbeing, recently traveling to Canberra as a representative of the Consumers Health Forum. She has been actively involved in destigmatizing mental health and encouraging young people to seek support when needed. Shalon has graduated with a juris doctor degree in law and is pursuing a career in social work.
---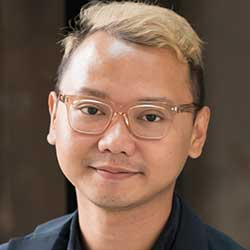 Satrio (Tiko) Nindyo Istiko
Tiko is a culturally and linguistically diverse (CALD) health consumer living with a chronic health condition. He currently works as a Team Leader with Queensland Positive People and has a keen interest in the implementation of genomic medicine in CALD communities. He has a Bachelor of Medicine/ Bachelor of Surgery and Doctor of Medicine from Universitas Pembangunan Nasional Veteran Jakarta, and Master of Health Management from Queensland University of Technology.
---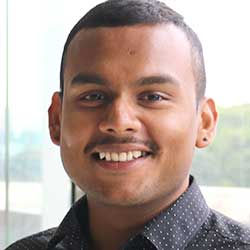 Sid Kaladharan
Sid Kaladharan comes from a clinical background with a Bachelor in Medicine and Surgery and holds an Advanced Masters in Health Administration and Public Health. He has extensive experience working in public and private health sector programs and projects focusing on chronic diseases management. Sid coordinates the GenetiQs project at QIMR which is developing guidelines to assist researchers when undertaking genomic research in collaboration with Aboriginal and/or Torres Strait Islander Queenslanders.
---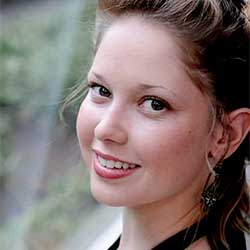 Tanya Kretschmann
Tanya Kretschmann is a passionate lived experience consultant, mental health advocate, speaker and peer mentor. She is dedicated to enhancing health care through policy and systems advocacy, research, and service design, delivery and evaluation. Tanya is currently the Queensland Consumer Representative on the National Mental Health Consumer and Carer Forum (NMHCCF) and is dedicated to supporting the inclusion of lived and living experience perspectives of mental health concerns in national reform and development agendas.
---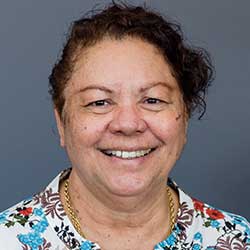 Louise Lawrie
Louise Lawrie is an Aboriginal woman from Wuthathi Country Shelburne Bay Cape York and Old Mapoon Community and local of Cairns.  She is a member of the Queensland Health Consumers Collaborative as well as Deputy Chairperson of Cairns and Hinterland HHS Aboriginal and Torres Strait Islander Health Community Consultation Committee. Louise believes in setting an example and providing holistic health and wellbeing helps her give leadership in her community daily while building long term relationships. Louise is an Aboriginal and Torres Strait Islander Health Practitioner.
---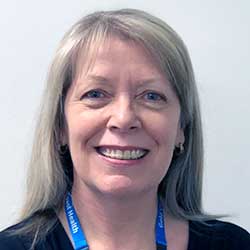 Dianne Leech
Dianne Leech is the Director of Quality Healthcare, Clinical Governance Service, Gold Coast Hospital and Health Service. She is passionate about healthcare quality and safety, and has worked in this area since 2001 including facilitating the accreditation process for Gold Coast Health. Dianne has been inspired to see the evolvement of consumer and community engagement within the health service over these years and is pleased to be co-presenting with a member of Gold Coast's Consumer Advisory Group on their shared Health Literacy journey.
---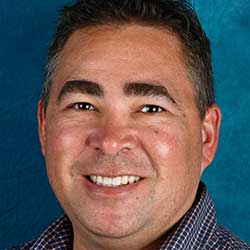 Dallas Leon
Dallas Leon is a Kalkadoon and Waanyi man who has worked in the Aboriginal and Torres Strait Islander health field for over 20 years.  Dallas has held a number of roles across Government and non-Government, including working as an Aboriginal Health Worker, a senior health manager and working on various state based and national projects. Dallas is currently employed with the Townsville Hospital and Health Service as the Executive Director Aboriginal and Torres Strait Islander Health.
---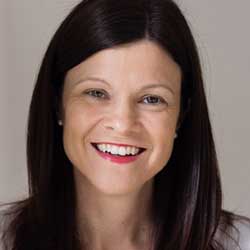 Robyn Littlewood
Associate Professor Robyn Littlewood is the:
Director, Health Services Research (Children's Health Queensland Hospital and Health Service)
Co-Chair, Queensland Child and Youth Clinical Network & Clinical Networks Executive Committee member (Clinical Excellence Queensland, Department of Health)
Conjoint Associate Professor Nutrition University of Queensland
Robyn is extremely passionate about consumer engagement and will be presenting on the coordinated vision for Consumers in Research across Children's Health Queensland and Clinical Excellence Queensland.
---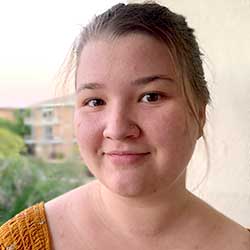 Roxxanne MacDonald
While on Orygen's Youth Advisory Council, Roxxanne MacDonald has grown passionate about meaningful youth participation in mental health, as well as the broader health sector. She is also a part of Consumer Health Forum's Inaugural Youth Health Forum, a speaker for youth preventative mental health organization batyr, and Disability Officer at UQ Union.
---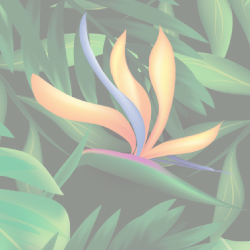 Max Mackenzie
Max Mackenzie is a mental health social worker, activist and social commentator. Max has been engaged as a general clinician in private practice in Cairns for some time. Max is a man of trans background and has engaged in peer related work for some years now.
---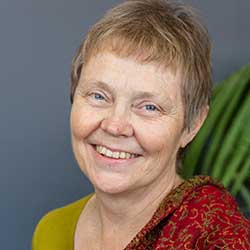 Helen Mees
Helen Mees is an active health consumer, committed to working collaboratively. She has had a keen interest in hospital services since developing kidney disease in her 20's. After treatment for breast cancer in 2009, her recovery plan included training and walking over 600 kilometres in Spain, in 2012. Helen is actively involved with Health Consumers Queensland, and Kidney Health Australia. She volunteers with Lifeline, and is a board member of Ipswich Regional Advocacy Service.
---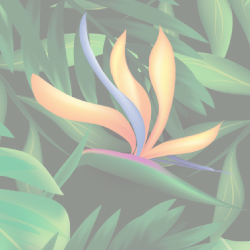 Andrea Mills
Andrea Mills is a peer educator with the Cairns Sexual Health Service encouraging young people to get sexual health check-ups. "I love getting out helping my community and passing on information to friends and loved ones that STIs are around, but a check-up is easy and it's not embarrassing/shame. As part of the Deadly Syphilis Free campaign I was involved in some short videos which you can check out on Facebook".
---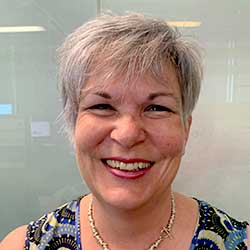 Isobel Moase
Isobel Moase is the Quality Coordinator at Torres and Cape Hospital and Health Service. Adapting the Statement of Choices advance care planning form to be more person-centred and user friendly for the consumers of our health service was integral to implementing the State-wide Strategy for End of Life Care. With over 30 years End of Life Care experience, empowering consumers to have their future care wishes recorded and respected is central to Isobel's personal nursing philosophy.
---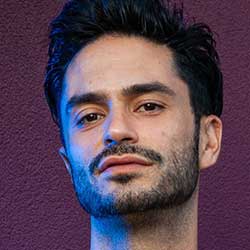 Thomas Montoya
Thomas Montoya is a volunteer for the Queensland AIDS Council and the #ComePrEPd campaign. As an international student, Thomas experienced the cultural shock related to accessing sexual health services in Australia. His purpose is to help bridge the gap between LGBTI + CALD populations and sexual health culture, services and opportunities in this country. Thomas is multi skilled: architect, designer, and milliner. He is a world citizen by heart.
---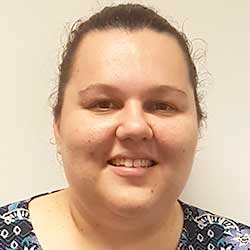 Mikaela Moore
Mikaela Moore is the Consumer Support Officer of the Child and Youth Mental Health Service, Children's Health Queensland Hospital and Health Service. Mikaela identifies as a past consumer of CYMHS and has completed a Cert IV in Mental Health / Alcohol and Other Drugs. She is a passionate young woman who is proud to share her lived experience of mental health and illness and her recovery journey to empower other young people and acknowledges that her mental health experiences are only part of her story.
---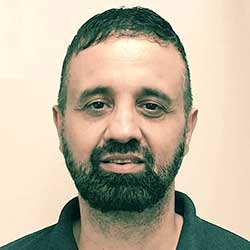 Robert Muscolino
Robert Muscolino is the Health Promotion Officer at the Queensland AIDS Council. He will be presenting series of inspiring posters and unique social media creative, focusing on the real stories of consumers who use pre-exposure prophylaxis (PrEP) to prevent HIV infection. Roberts's passion is to integrate public health frameworks with original social media strategies to encourage behavior change for better health outcomes.
---