Skip links and navigation
Presenters N-W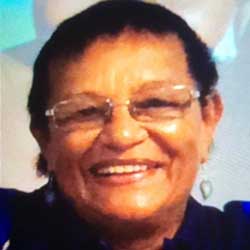 Lyn Nichols
Lyn Nichols is a Byelle Traditional Custodian. She has a Masters qualifying in Aboriginal Education, and is currently completing a Doctorate of Philosophy. Lyn has taught in both Queensland and remote Aboriginal communities of the Northern Territory, and is a cultural educator with the Wide Bay Hospital and Health Service.
---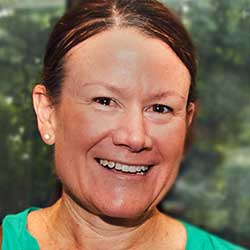 Christine Petrie
Christine Petrie is project lead for health literacy and the consumer and community engagement portfolio across Metro North Hospital and Health Service. Christine is passionate about the delivery of person, family and community-centred healthcare and the co-design processes that enable cultural and structural change within and across health services. She has a background in social work and public health and is currently undertaking a Graduate Certificate in Health Services Innovation.
---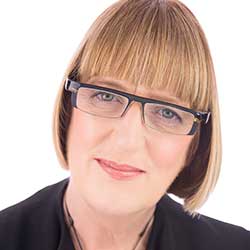 Barbara Phillips
Barbara Phillips brings over 20 years' experience in healthcare.   Barbara currently leads the Corporate Services Division within the Department of Health. Barbara led significant New Zealand Government health priorities, including the Prime Ministers Methamphetamine Action Plan (Health), alcohol and drug policy, policy framework change programs and implementing national screening programmes with major IT initiatives. Barbara has held executive level positions with the New Zealand Ministry of Health, including Acting Deputy Director-General for Policy and Deputy Director-General for Corporate Services.
---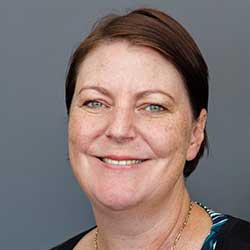 Keren Pointon
Keren Pointon is a Certified Practicing Accountant and didn't know too much about our health system until her daughter Ella was born 10 years ago with a rare and medically complex syndrome.  Tube feeding dependency was one of the unintended consequences of Ella's medical care.  Because of Keren's advocacy, Ella was able to be tube weaned.   Keren is a member of the Queensland Health Consumer Collaborative and is undertaking Public Health studies at UQ.
---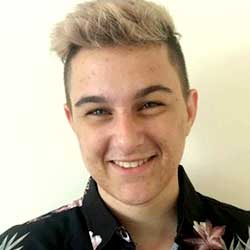 Ash Polzin
Ash Polzin began as a mental health consumer representative in mid 2017, having spent several years accessing services and wishing they could share their frustrations with barriers to access as a non-binary person but not knowing how. They use their living experience of complex mental illness along with perspectives as an LGBTQ+ person to inform committees including the Brisbane North PHN National Suicide Prevention Trial and the Adolescent Extended Treatment Centre steering committee.
---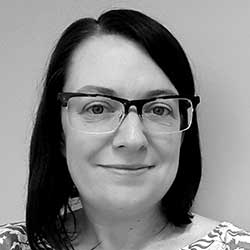 Naomi Poole
Naomi Poole is the Director of the Partnering with Consumers Program at the Australian Commission on Safety and Quality in Health Care. There she looks after a range of different policy and program areas which covers topics such as engaging with consumers and community, fostering shared decision-making, addressing health literacy, recognising and responding to patients who are deteriorating and improving the quality of end-of-life care.
---
Graham Reeks
Graham Reeks is the Principal Engagement Officer for the Sunshine Coast Hospital and Health Service. He has a background in communication and stakeholder engagement consultancy and has worked in healthcare consumer engagement since 2014. Graham has enjoyed helping consumer engagement progress over the past five years and is excited about where things are heading. Outside work Graham presents regular beer tastings and is somewhat obsessed with Mountain Biking.
---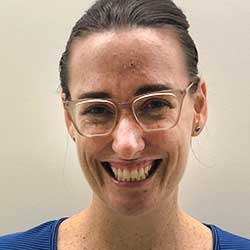 Claire Reilly
Claire Reilly is a paediatric dietitian at Queensland Children's Hospital (QCH). She graduated from Trinity College Dublin in 2006. She has worked across private and public organisations in Australia, Ireland and the UK. Claire has a strong interest in working with children who have complex feeding difficulties. Claire currently co-leads a multidisciplinary project titled 'Implementation and Evaluation of a Feeding Tube Exit Strategy in Children Requiring Temporary Feeding Tubes', QCH.
---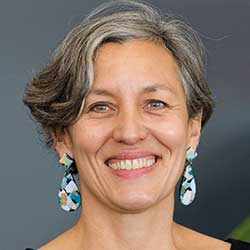 Leonie Sanderson
Leonie Sanderson is Health Consumers Queensland's Engagement Advisor working on Youth Mental Health Reform. She works on the delivery of the new Adolescent Extended Treatment Centre for young people with severe and complex mental health issues. Leonie has over 20 years of experience working in the consumer, engagement and community space focusing on women, ageing, young people and mental health.
---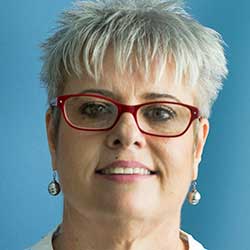 Joy Savage
Joy Savage is the Executive Director of Aboriginal and Torres Strait Islander Health, Cairns and Hinterland Hospital and Health Service.  Born and raised in North Queensland, Joy has almost 30 years' experience in social policy and Aboriginal health. Over the past decade, she has worked at senior executive levels in the Department of Health, DPMC and Aboriginal Hostels Ltd. Joy is the Deputy Chairperson of The Fred Hollows Foundation, which works to end avoidable blindness.
---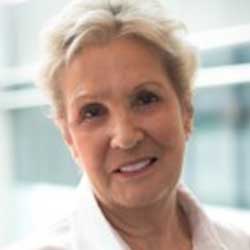 Margaret Shapiro
Margaret Shapiro's experience with health and hospital services has been long and varied as a carer, consumer, academic and passionate health advocate. An interest in health communication led Margaret to health literacy, which she sees as the foundation base for healthy decision-making and a necessity for health care safety and quality outcomes. Margaret is currently Deputy Chair of the Gold Coast University Hospital Consumer Advisory Group.
---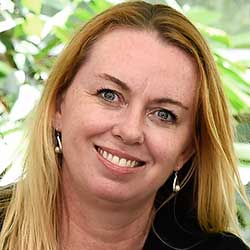 Jo Sherring
Jo Sherring is an occupational therapist who worked in mental health for approximately twenty. In 2014 she began working In Person Centred Care and Partnering with Consumers for the Townsville Hospital and Health Service. She helped establish initiatives to embed consumer engagement across the organisation. Jo's interest in consumer partnership came as the mother of a child with a disability; as a service-user and carer she could see that services often missed the mark when it came to delivering a user-friendly, family-centred service.
---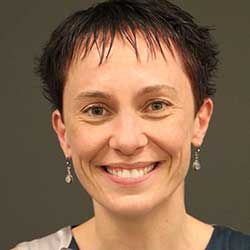 Kirstine Sketcher-Baker
Kirstine Sketcher-Baker is the Executive Director, Patient Safety and Quality Improvement Service, Queensland Health. She has lead the Service in partnering with Hospital and Health Services, clinicians and consumers to improve patient care.   Kirstine believes that consumer partnerships are not just for Health Services, they're for the Department of Health too. Kirstine and her team have worked in partnership with consumers on the co-design of the Queensland Pelvic Mesh Clinic and expanding public reporting on safety and quality data.
---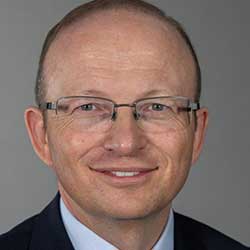 Nick Steele
Nick Steele has held executive positions in the NHS and Queensland. He is Deputy Director-General of Healthcare Purchasing and System Performance, and is responsible for ensuring the delivery of improved health outcomes via contracts with hospital and health services, NGOs and the private sector. Nick holds an Economics degree, is a member of the Australian Institute of Company Directors and has dual membership with CPA Australia and the Chartered Institute of Public Finance & Accountancy in the UK.
---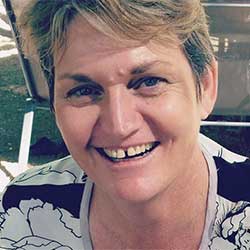 Denise Sticklen
Denise Sticklen has been the Nurse Unit Manager for the Townsville Correctional Centre for 5 years and is passionate about improving the correctional environment for staff and patients. Denise has 30 + years of nursing experience as a Nurse Unit Manager, Clinical Nurse Consultant, educator and staff trainer. Her nursing career spans aged care, community, drug and psychiatric rehabilitation, in school-based, private and public sectors. Chronic disease management and building patient and staff resilience are of particular interest.
---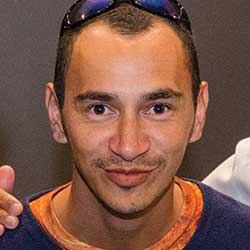 Robert Tamwoy
Robert Tamwoy is the Chairperson of the Torres and Cape Hospital and Health Service, Consumer Advisory Committee. Robi lives in Umagico and is a frequent visitor to the Bamaga Hospital with his child who battles with asthma. Robi is interested in improving emergency wait times and having better hospital services. Robi believes that a lot of Northern Peninsula Area Elders don't use the hospital and he is keen to try and improve this problem.
---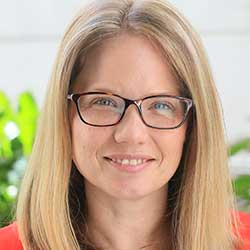 Jessica Toleman
Jessica Toleman graduated as a pharmacist from the University of Queensland, and has completed a Master of Health Administration at Latrobe University in 2017. She has experience in community and hospital pharmacy, and has worked in project areas ranging from electronic medicines management and optimisation of statewide anticoagulant use to own source revenue and medical engagement projects. Jessica is currently Acting Executive Director for Women's and Newborn Services at the Royal Brisbane and Women's Hospital.
---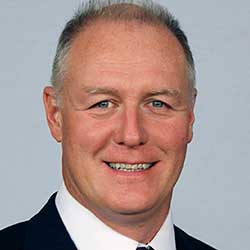 John Wakefield
Dr John Wakefield graduated as a doctor in 1988 and has served in clinical and management roles, now leading Clinical Excellence Queensland. After completing a Fellowship at the National Centre for Patient Safety in the United States, he returned to Queensland in 2004 and established the Queensland Health Patient Safety Centre, which he led until late 2012. John was awarded a public service medal for services to patient safety as part of the 2011 Australia Day Awards.
---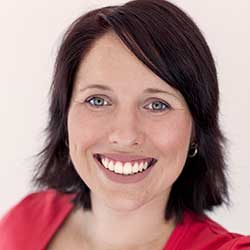 Rebecca Waqanikalou
Rebecca Waqanikalou is mum to 4 beautiful, wild children, a Small Business Owner and Maternity Consumer representative. After personally experiencing the shortfalls of the public hospital system maternity services during her first two pregnancies and births, Rebecca became involved in consumer representation at a local, state and national level. She believes that every person has a voice, input and opinion that matters and can help drive improvements in all areas of health.
---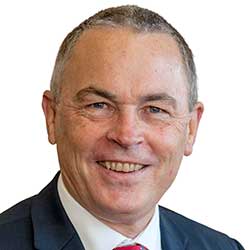 Michael Willis
Michael Willis chairs the West Moreton Hospital and Health Service Board. He is a company director and corporate governance consultant.His career in corporate governance and management includes chairing the board of an ASX listed company, founding CEO of Anfin (a specialist financial services provider to independent schools), director and chair of several industry peak bodies, across finance, aged care and education, and professional roles in education management, stockbroking, funds management, financial derivatives and risk management.
---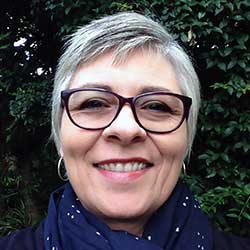 Suzanne Wirges
Suzanne Wirges first saw consumers driving healthcare in the early 90s, volunteering for an HIV organisation. A DIY enthusiast at heart, seeing ordinary people making profound changes to healthcare and policy was a revelation. 25 years on, her enthusiasm for consumer-driven services hasn't waned. Suzanne spent nearly a decade working in HIV support, and continues to draw inspiration from the passion and innovation in that community. She has been with Health Consumers Queensland for 3 years.
---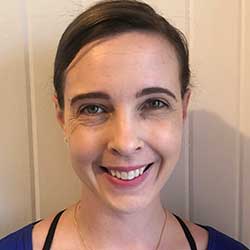 Adele Witte
Adele Witte is a consumer representative at the Cairns Hospital. She hosted two kitchen table discussions facilitated by Health Consumers Queensland, and gathered very in-depth, impartial and invaluable feedback through them. Adele is passionate about striving for a health system in which the consumer is the autonomous decision maker, has access to Gold star care close to home, and is consistently involved in the design and improvement of services.
---