Opt out date extended to 31 January 2019

Health Consumers Queensland supports all health consumers to make informed decisions about their healthcare. My Health Record is a significant change in the way healthcare is delivered. Health Consumers Queensland believes there is no one-size-fits-all recommendation about My Health Record. The purpose of this special edition of eNews is to provide a summary of key points consumers might consider when making the decision whether to opt out or not, references to further sources of information, and some questions that may guide consumers through the decision making process.
We hope this information supports your decision-making about My Health Record.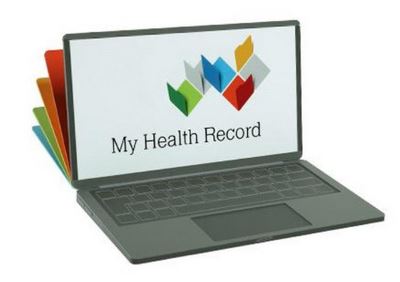 ---
What is My Health Record?
My Health Record is an online storage and management system for each individual's health information, such as prescriptions, vaccinations, allergies, and results of pathology tests. My Health Record only contains a summary of your health information, not a detailed record like your GP would keep. My Health Record is administered by the Australian Digital Health Agency (ADHA).
My Health Record does not replace records currently held by your health providers, such as your GP or hospital; it is an additional collection of health summaries. You control what appears in your My Health Record, and who can see the information contained in it.
Summary information flows into an individual's My Health Record from Medicare, GPs, public and private hospitals, specialists, pathology, diagnostic imaging, allied health, and aged care. If you have a My Health Record created, the last 2 years of information from your Medicare record will be added to your My Health Record. No past information from other sources will be added. For example, any hospital visits you have had prior to your My Health Record being created will not appear.
Many people already have a My Health Record already as it's been available for several years. It was previously known as a Personally Controlled Electronic Health Record (PCEHR) or eHealth record. However, now all Australians will have a My Health Record made for them automatically unless they opt out by 31 January 2019.
Read more about My Health Record >
Why you might already have a My Health Record >
Opt out deadline extended to 31 January 2019
Up until now, people have chosen to opt in to the My Health Record scheme to set up a record for themselves. But now that has changed: everyone will automatically have a My Health Record created for them unless they opt out. If you choose to opt out, you need to do that by 31 January 2019. More on this later.
People who choose to opt out before the deadline can choose to opt in again at any time in the future.
If you choose to have a My Health Record you don't need to do anything. One will be created for you.
How do you decide whether to opt out or not?
The decision to opt out is an important one that only you can make, but there are several factors that may influence your decision. You will need to carefully weigh up the benefits and risks for your own circumstances. Common questions asked about My Health Record include issues of privacy, information security, sensitive health conditions, and how a My Health Record could be of benefit to you.
---
The sections below outline:
some of the things to consider when deciding whether to opt out or not,
where to find more information about each topic,
helpful tips to guide your decision,
and resources for further reading.
---
Some factors to consider
Security settings and privacy
If you have concerns about the security of your information, increasing the security restrictions on your account may be enough to satisfy you. The security settings allow restrictions on which individuals (such as family members) can see your information, and what information your healthcare providers can access, and more. For example, you may not want your pharmacist to view information about a mental health condition. You also have the option to lock individual documents held on the system, so information you feel is sensitive can be restricted. Setting a passcode on these documents means you can control who sees them, and when.
ADHA: Set privacy and security controls >
You can also ask your healthcare provider not to upload particular documents to your record. Choosing to use My Health Record with a pseudonym (or false name) is another way of protecting your privacy.
My Health Record keeps a track of when your record has been accessed, so you can view that any time you log in. You can also set up an alert to notify you when anyone accesses your Record.
ADHA: See who has viewed my record >
Australian Information Commissioner: Managing your My Health Record >
Australian Information Commissioner: Protecting your personal information >
My Health Record Privacy Policy >
 Your ability to maintain an online record
Each individual is responsible for setting the level of security on their Record, and ensuring that information on your Record is accurate and up to date. This information includes your contact details, and ensuring that you agree with the contents of information uploaded by others. Anyone who is not able to do this may wish to consider whether this is a risk to them. However, if you don't have internet access, you can call the My Health Record helpline on 1800 723 471 to access your information. Helpline staff can tell you which documents are in your My Health Record but not what each document contains.
Young people
As a protection for the privacy of young people, parents are currently not able to access the Medicare information of a child over the age of 14. However, a parent is able to access their child's My Health Record until the child turns 18 unless the child chooses to take control of their own record. Young people can take control of their own record from the age of 14.
Follow the links below for some further information that young people and their carers may wish to read.
The Conversation: Freezing out the folks >
ADHA: Take control of your Record >
Domestic and family violence
People vulnerable to domestic and family violence, who wish to keep their location details secure, may need to consider whether having a My Health Record presents a risk to them. You may choose to use My Health Record anonymously, or using a pseudonym.
Women's Legal Service on concerns about My Health Record >
ADHA: Family and domestic violence >
Sensitive health issues or life circumstances
If you have a health issue or life circumstance that you consider sensitive, you may wish to investigate the potential implications of sharing your health information via My Health Record. The risk of stigma and discrimination by health care workers may be a worry for some people, such as those carrying a blood borne virus, or those who have been affected by the justice system. The potential of a data breach that exposes personal information is also a serious concern for some people.
Sensitive issues or circumstances may include:
sexual health
mental health
degenerative disease
health care worker
drug use
criminal record
blood borne virus
sex worker
lesbian, gay, bisexual, transgender, or intersex
pregnancy, or termination of pregnancy
ABC News: Concerns My Health Record could expose sex workers, people living with HIV to prosecution >
Government access to your records
There are some circumstances in which other government agencies can access your My Health Record. "There are limited other circumstances in which your information may be collected, used and disclosed under the My Health Records Act. These limited circumstances include the provision of indemnity cover for healthcare providers, disclosure to courts and tribunals, for the purposes of coroner's investigations, and for law enforcement purposes." – My Health Record Privacy Policy
My Health Record privacy policy >
Secondary use of data
From 2020, the Australian government will be making de-identified data from My Health Record available for research, policy and planning purposes. This usage will be governed by a Framework, which describes the governance and processes to be implemented prior to data being released. The Framework will be reviewed regularly, with the first review to take place within 2 years of the first data release.
People with a My Health Record can choose to not have their health data shared by using the privacy settings within My Health Record.
Those most likely to benefit
My Health Record will give your healthcare provider a clear and complete record of your tests, medicines, and treatments, without you having to record this yourself, or communicate it to your provider. This could be particularly helpful to people who:
Are elderly
Have communication difficulties
Have English as a second language
Have cognitive or memory difficulties
Have severe allergies or other conditions
Take multiple medications
Have complex health conditions
See multiple healthcare providers
Live in a rural or remote area
A central record of your medical history means that you do not need to be responsible for remembering all of your health information, and your history is available to health professionals in a medical emergency.
National Rural Health Alliance My Health Record information >
ADHA: The benefits of a My Health Record >
How binding is my decision?
If you opt out of My Health Record before the 31 January 2019, you can then decide to opt in at a later date. If you do not opt out, but later decide that you no longer wish to have a My Health Record, you can choose to have your record deleted. Cancelling your record will permanently delete your My Health Record.
There is so much information about My Health Record. How can I be sure that what I'm reading is reliable?
When assessing any information about health, some of the key questions to ask yourself are:
Who wrote this?
Reliable sources of information include government publications, peak bodies, and government-endorsed sites. If it is not clear who is running or funding the site you are looking at, visit the About Us or Contact Us pages to find out. If you still don't find an answer there, consider looking for another site altogether. A reliable source of information will be transparent about their who they are and their sources of funding.
What is the evidence for what they are saying?
Information is likely to be trustworthy if is based on reputable research or official documents you can refer to. Testimonials or opinion are not reliable sources of health information.
Is it an objective view?
Does the information seem balanced? If the site is published by a private company or special interest group, consider also seeking out another point of view to see if there are other ways to think about the issue.
Is it up to date?
Some of the information about My Health Record has changed rapidly. Make sure the information you read to inform your decision has been published recently.
Health Direct: Assessing online information fact sheet >
Sydney Children's Hospitals Network: Evaluating health information >
Having trouble deciphering the terminology?
Making a decision
Take the time to read about the factors that matter to you so that your decision is well informed.
Are you clear about the risks and benefits of each option? If not, do you know where to find more information?
Are you clear about the aspects of the decision that affect you personally?
Do you need advice and support to make this decision? If not, what reliable sources of advice and support are available to you?
Do you need help to opt out if you choose to? If so, who can you go to for help?
If you have weighed up the options and are still unsure, the Ottawa Personal Decision Guidemay be a useful tool to guide you through the process.
How do I opt out?
If you decide you would like to opt out, you can do that on the My Health Record website or by calling the Helpline on 1800 723 471. To opt out of My Health Record, you need to verify your identity.
You will need:
your Medicare Card, or Department of Veteran's Affairs (DVA) card, and
one of the following forms of Australian identification:

your driver licence; or
your passport; or
your ImmiCard
ADHA: Opt out of My Health Record >
How to opt out of My Health Record
If you need help you can contact the My Health Record helpline on 1800 723 471
---
Further information
Information in other languages
Information about My Health Record is available in a variety of languages, both as printed material, and video.
ADHA: Information in your language >
Accessible information
The My Health Record website contains a number of plain text and easy to read fact sheets for people who have difficulty reading and understanding written information. Some of these fact sheets are specifically designed for Aboriginal and Torres Strait Islanders. Interpreting assistance in languages other than English is available by calling 131 450.
Many sections of the My Health Record website contain videos which explain the information on the page.
ADHA: Accessible information >
The Conversation
The Conversation is an independent source of news and views, sourced from the academic and research community. Their team of professional editors work with university, CSIRO and research institute experts to unlock their knowledge for use by the wider public.
All My Health Record articles at The Conversation >
Croakey
Croakey is a social journalism site with a focus on public health. The Walkley Award winning site receives funding from a variety of peaks and other health organisations.
All My Health Record articles at Croakey >
Consumers Health Forum of Australia (CHF)
To help people make an informed decision about My Health Record and whether to opt-out, CHF are holding a series of 6 webinars during the opt-out period. The webinars are to provide balanced, independent, factual and authoritative information about My Health Record and the opt-out process, and give people a chance to have some of their questions answered.
My Health Record website
The My Health Record website has a broad range of information for both individuals and health professionals.