Engagement Snack Pack
Consumer engagement training for Queensland Health staff
Grab your lunch and join us each Thursday for quick consumer engagement training via videoconference. Designed specifically for Queensland Health staff, this series will give you the practical advice you need to create or strengthen your collaborative partnerships with consumers.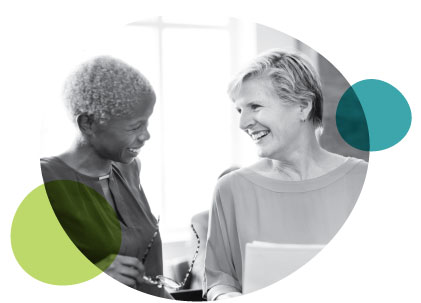 Who can participate?
Any staff of Queensland Health from the Department of Health and Hospital and Health Services.
How are the sessions structured?
Each 30-minute session begins with a 10-minute presentation followed by questions from the audience.
Read the session etiquette before you join >
Delivery
Weekly video conference at 12.00-12.30 pm beginning Thursday 23 July
What are benefits of participating?
Short and focused
Practical strategies and tips
Allows for plenty of discussion
Convenient
Can be watched later for a limited time
Free of charge
Upcoming sessions
13 Aug: How to work effectively with consumers
Keys to successful partnering
Enablers for effective consumer partnerships
Challenging the barriers to consumer partnerships
Closing the feedback loop
20 Aug: How to support consumers to ensure successful partnerships
Principles of partnerships
Starting from recruitment through to completion of project
Preparing your consumers for success
Health and wellbeing of consumers
27 Aug: How to support staff to ensure successful partnerships
Staff qualities needed for effective consumer partnerships
Features of good practice
Health and wellbeing of staff
BONUS SESSIONS
3 and 10 September: Q&A
There have been far more questions than we have had time to answer in the series. In these two bonus sessions we respond to some of the questions you have asked us.
Previous sessions
---
Introduction to consumer partnerships
Why partner?
Value of consumer partnerships
Role of a consumer
---
Best practice approach to consumer partnerships
Health Consumers Queensland Consumer and Community Engagement Framework:
Where partnering can happen
When to partner
Engagement spectrum
Principles of engagement
---
How to involve consumers
At different stages of a project
At different stages of consumer partnerships
---