We have a small, dynamic team with diverse experience across consumer representation, consumer engagement, health promotion, population health, public affairs, communications, community mental health and community development.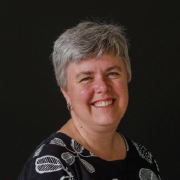 Jo Smethurst
Acting CEO
Jo is responsible for developing the capacity of consumers and staff to work together to design a health system that provides great health outcomes and experiences.  Her main area of work is with staff in the Department of Health but also provides support to a number of Hospital and Health Services. Her strategic advice to consumers, health leaders and staff is supported by her formal qualifications, her extensive knowledge of consumer engagement from working at Health Consumers Queensland,  and her lived experience of being a consumer representative.
Qualifications
IAP2 Australasia's Certificate in Engagement
Masters in Business (Organisational communication)
Why am I here?
Jo loves the idea that health consumers can change the way in which we receive care by speaking up and becoming involved in decision-making about policies, services and health priorities. Being involved with a voluntary organisation that works towards improving maternity care for women across Australia helped Jo to see how consumers can be influential in re-designing and shaping our health care.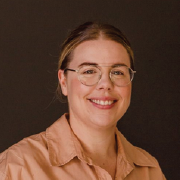 Chelsea Gourgaud
Acting Senior Engagement Advisor
Chelsea is responsible for supporting and maintaining relationships with a number of Hospital and Health Services and other organisations to support and increase effective partnerships with consumers and carers. This is done through a number of ways including, delivering trainings, facilitating workshops, providing strategic advice and specific project work including our Annual Forum. If you would like the opportunity to discuss consumer engagement and how you can embed this within your work, please contact Chelsea.
Why am I here?
Having engaged and worked with consumers and community members within a primary healthcare setting for a number of years, Chelsea understands the importance of partnering with consumers in shaping and improving the way health care is designed and delivered. Chelsea believes partnering with health consumers, carers and family members is a top priority in the decision making to improve health care and health services.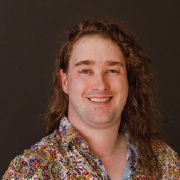 Declan Winterton
Project Support Coordinator
Declan works with the Engagement Advisors and the First Nations consultant to coordinate HCQ's Kitchen Table Discussion and Yarning Circle projects and supports consumers involved in this direct-to-community consultation work. Declan also provides a range of administrative support to projects across HCQ.
Why am I here?
Declan is fiercely passionate about building a healthcare system that has the voices of consumers at its heart. Having worked previously in aged and disability advocacy they have seen how easy it is for people to lose their voice and agency over their own care and treatment. They believe that working with consumers is the path to an equitable and compassionate health system.
Nicole O'Keane
Office Manager
Nicole is responsible for the day-to-day running of the office making sure our finances are impeccable and our consumer partners are reimbursed on time for their work with us.
Why am I here?
Nicole likes to use her administrative skills for organisations that make a social difference, particularly those who work towards equity for people who are sometimes overlooked or marginalised.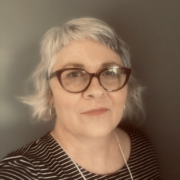 Suzanne Wirges
Engagement Advisor
Suzanne's role at Health Consumers Queensland supports making consumer partnerships more effective. Suzanne develops resources, delivers training, and provides strategic advice to consumers, carers, and health service staff.
Why am I here?
Suzanne first saw consumers driving healthcare in the early 90s, volunteering for an HIV organisation. A DIY enthusiast at heart, seeing people making profound changes to healthcare and policy was a revelation. 30 years on, her enthusiasm for consumer-driven services hasn't waned. Suzanne spent nearly a decade working in HIV support, and continues to draw inspiration from the passion and innovation of all those who step up and create the health services they need. She will mark 7 years with Health Consumers Queensland in 2023.
Suzanne has completed the IAP2 Certificate in Engagement.