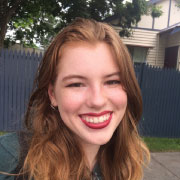 Jordan Frith
Consumer representative
Jordan is a youth consumer representative who specialises in mental health advocacy and transitions of care.
Jordan is a passionate advocate for improving system navigation, reducing service duplication, empowering consumers to have more input into their health care, and respecting the rights and desires of marginalised health consumers.
Some of her favourite projects to partner on have included the co-design of Jacaranda Place, an adolescent extended treatment facility for young people with complex mental health conditions, and the development of Health Consumers Queensland's Youth Engagement Framework.
Jordan is currently the Queensland consumer representative for the National Mental Health Consumer Carer Forum ​and works across systems and levels of government to ensure that all consumers have a voice in decision making.
She is a student of Public Health at QUT and works as a psychosocial disability support worker with NDIS participants.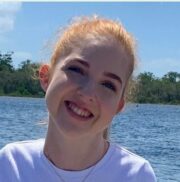 Breanna Medcalfe
Consumer representative
Breanna is 20 years old and is studying a Bachelor of Laws at the University of the Sunshine Coast, alongside her passion for horse riding. She has a high-level spinal cord lesion from birth which limits movement from her neck down to her toes, meaning she has been navigating the health system with her family from an early age.
Breanna is currently a member of the Health Consumers Queensland Consumer Advisory Group and the Sunshine Coast Hospital and Health Service (SCHHS) Consumer and Community Consultative Panel. She also is involved in various projects with SCHHS, Metro North Hospital and Health Service, and Wishlist.
Breanna is passionate about ensuring everyone has access to high quality, connected and person-centred health care. She strives to be a voice for adolescent and young adult health consumers, especially those living with disability.
What Breanna would like consumers and carers to take away from this course: By sharing real life examples of my successes and challenges and how I've overcome these on my journey, I hope my insights and tips will help you build your confidence and find your voice as you grow in your consumer representative roles.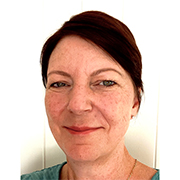 Keren Pointon
Consumer representative
Keren is a Public Health professional and health consumer actively engaged and consulting at all levels of the health system, with experience leading healthcare improvements and influencing healthcare policy and research.  Keren was inspired to complete her Master of Public Health after navigating the health system with her youngest daughter, to further enhance her extensive lived experience and strategic insight to make positive system change, especially for vulnerable populations.
Keren is very passionate about genuine consumer engagement, patient and family centred care, health literacy and patient outcome focussed care, as she knows what a difference these make to patients and their families and to the health system.
She has worked with the Queensland Department of Health, Children's Health Queensland, Mater Children's Hospital (Queensland), Brisbane South Primary Health Network, Institute for Urban Indigenous Health, Health Consumers Queensland and Queenslanders with Disability Network.  Her health governance experience as a consumer representative includes the Health Consumers Collaborative of Queensland and the Queensland Health – Data and Systems Intelligence strategic committee and Choosing Better Care Together Board.  She is a former co-chair of the Children's Health Queensland Family Advisory Council and was instrumental in setting up the State-wide Consumer Advisory Group (CAG) Leader's forum.  The Tube Feeding Dependency research project she instigated with Children's Health Queensland was a winner of the Health Consumers Queensland's Consumer Partnership Award.
She is a member of the Public Health Association of Australia and the Consumer Health Forum of Australia.  Keren is also a CPA with extensive experience in senior corporate roles leading projects and teams, performance evaluation and reporting, process change, strategic planning, forecasting, budgeting and cost modelling.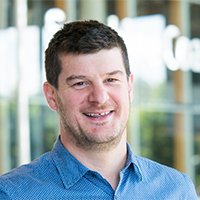 Graham Reeks
Qld Health Staff Member
Graham Reeks is Principal Engagement Officer – Safety Quality & Innovation and manages consumer engagement activities for the Sunshine Coast Hospital and Health Service. Graham co-presents HCQ training sessions for Queensland Health staff and shares his approach to engagement including what has and has not worked so well.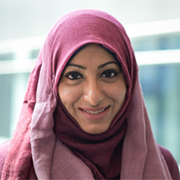 Zehnab "Zee" Vayani
Consumer member of the Queensland Health Consumer Collaborative
Zehnab is an actively engaged health and consumer advocate with a passionate commitment for working collectively with others to improve healthcare in Queensland.
She has a demonstrable track record of successfully advocating for healthcare services being more accessible, holistically focused and better integrated around the needs of health consumers and their families by actively taking a social determinants of health focus. This focus is informed by her own family lived experience of complex health care across a number of care settings. She is also a champion for co-designed innovation in healthcare that balances ethical considerations around health consumer and carer human rights, quality, safety and accessible information to inform advances in personalised healthcare and medicine.
As well as her studies and health consumer roles, she is a mother of two girls and lives with her family on the Gold Coast.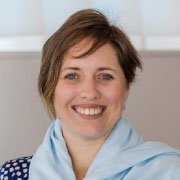 Bec Waqanikalou
Chair HCQ Consumer Advisory Group
Bec Waqanikalou stepped into the world of health reform and consumer representation after the birth of her first two children. Realising the system lacked women-centred and evidence-based care, she wanted to make a difference.
Over the last decade or so, Bec has worked at all levels of health reform and representation:
locally at the Cairns and Hinterland Hospital and Health Service driving implementation of Midwifery Group Practice and the Birth Centre
with Queensland Health in a range of roles from Clinical Guideline development and small working groups, through to the Rural Maternity Taskforce and currently on the Queensland Normal Birth Strategy. At a Federal level, Bec works on national guidelines and maternity committees.
Bec currently sits as Chair of the Consumer Advisory Group for Health Consumers Queensland supporting and mentoring new and emerging consumers.