HCQ Yarning Circles blend traditional First Nations Yarning Circles with contemporary research topics. Yarning Circles are held by hosts/facilitators who have strong connections to their local First Nations community and innately provide cultural safety to participants as they are grounded in Aboriginal and Torres Strait Islander ways of knowing, being and doing.
HCQ Yarning Circles are community consultation sessions led by local people for local people at a time of day, and in a place, that suits them. The process enables health consumers to lead consultations with their own community networks without the need for health professionals or external consultants to be in attendance.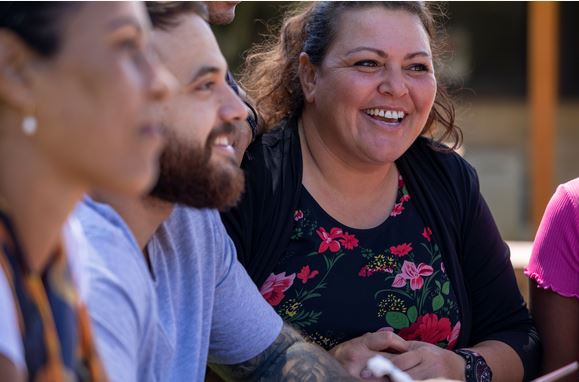 How does it work?
HCQ provides the information, training, guidance, and support needed for hosts to run successful Yarning Circles with up to 10 community members. HCQ Yarning Circles enable health consumers, carers and community members who do not ordinarily participate in healthcare consultations to have their say in a safe, informal, and supportive environment. This is an outcome Yarning Circles share with Kitchen Table Discussions.
The host of a Yarning Circle encourages participants to share their lived experience which is collected, de-identified and provided back to HCQ. HCQ First Nations Lead then collates, understands, conceptualises, and themes the feedback collected to ensure participants stories are correctly and appropriately reported back to the client organisation with a First Nations lens. This informs best practice for health and wellbeing services across Queensland. This is an outcome Yarning Circles share with Kitchen Table Discussions.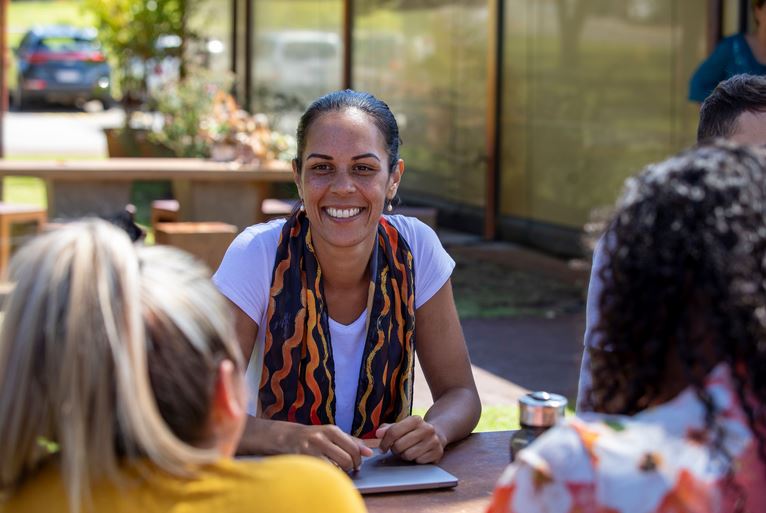 Australia's First Nations people have been holding Yarning Circles for thousands of years. They are integral to their ways of knowledge sharing, understanding, life learning and preservation of culture. Yarning Circles are a legitimate research method that allows the researcher to position Aboriginal and Torres Strait Islander people at the forefront of research about them and for them and decolonise the way research and feedback is captured.  Yarning Circles celebrate the connectedness of Aboriginal and Torres Strait Islander people to each other, to Country, to storylines, to knowledge systems and shared lived experiences. This method enables sensitive issues to emerge and be explored.
Can we help you consult your community?
Yarning Circles are just one of the consultancy services we offer to help you hear from the voices in your community that are rarely heard. Read more about what makes our consumer and community consultations so effective and how we can support your project.
How we can support you

We can help you use Yarning Circle methodology in your organisation.
Health Consumers Queensland is available to design and deliver Yarning Circle projects for health-related organisations in Queensland and nationally. We provide consultation and services in all aspects of the Kitchen Table Discussion process including:
Full project management
Host toolkit preparation (including support in writing discussion questions and host briefing paper)
Training, mentoring and support for consumer hosts
Outcomes data analysis and report writing
Remuneration and reimbursement of hosts and participants
Please contact us to discuss your needs. Phone: 07 3012 9090 or email projects@hcq.org.au