Training and Skills Building
Health Consumers Queensland is proud to support health staff to genuinely and respectfully partner with consumers and carers. In turn, we support consumers and carers to become effective advocates on behalf of past, present and future health service users.
Our role in providing consumer training is to equip, empower and enable consumers to participate in a wide variety of consumer partnering opportunities. We also ensure consumers are informed and educated about their rights and responsibilities. Our training for health service staff supports their skills in understanding and implementing consumer engagement within their organisations.
Our training sessions are designed to be friendly, casual and supportive, helping participants to feel competent and confident to share ideas, thoughts and feedback.
We offer a 3 tier program, with introductory, intermediate and advanced programs available at different times.
Introductory - Consumers
Introduction to Consumer Partnerships
This introductory training has been created for health consumers who are very new to consumer partnerships. Topics include an introduction to consumer partnerships, understanding the health system and getting your first representative role.
As well as helpful consumer partnership knowledge, participants get to meet and network with other consumers beginning their consumer representative journey.
Introductory - Qld Health Staff
Engagement Snack Pack
Grab your lunch and join us for quick consumer engagement training via videoconference. Designed specifically for Queensland Health, Engagement Snack Packs will give you bite-size pieces of practical advice you need to create or strengthen your collaborative partnerships with consumers.
Any member of Queensland Health staff can join Snack Pack sessions, which are just 30 minutes long. Short and focused, Snack Packs give you plenty of strategies and tips, with time for discussion and questions. Participants can also choose to stay on for an extra 15 minutes for more discussion.
Intermediate
Fundamentals of Consumer Partnerships
Health Consumers Queensland's signature training package is offered to both consumers and QH staff.
Consumers and QH staff are offered separate sessions, with content being tailored to the specific needs of each group.
Topics include:
The fundamentals of consumer partnerships
Understanding the role of a consumer representative
Drivers of consumer partnerships
Consumer and Community Engagement Framework
Creating successful partnerships
Advanced
Strengthen your Consumer Partnerships
This advanced series of workshops have been created for health consumer representatives and Qld Health staff who have been in partnerships in health for some time and are keen to develop and strengthen their skills.  Topics vary based on needs analysis.
All Consumers - Mentoring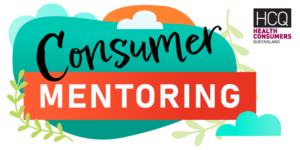 Consumer Mentoring
HCQ's Consumer Mentoring series is for consumers and carers at any stage of the health engagement journey. It's an opportunity to get together online in a relaxed, friendly space with some of Queensland's most experienced and respected consumer representatives and learn about how to tackle a key subject or issue which impacts consumer partnerships.
Great initiative – really excited to be able to join.
I thoroughly enjoyed the workshops, for many reasons. Reema is such a great facilitator, one who encourages interaction from all participants. I feel it was also an excellent opportunity to meet other consumer representatives, and to pool ideas. I always enjoy the learning of new information and strategies, and these workshops most certainly covered that aspect. Thank you!!
Really fabulous overview of what it means to be a consumer health rep and the possibilities for contributing. I'm really looking forward to the next session.
I found Reema very knowledgeable and am very impressed by her presentations […] Now need to put all the knowledge into practice, great to know there is so much support. Thank you!
Who can take part?
Our training sessions are only available to members of our statewide network. Not yet a network member? Sign up today!
Our training program has finished for this quarter. Keep an eye on this page and our eAlerts for the next round of training for consumers and Queensland Health staff.
Read our Guides to Consumer Partnerships
There is no need to wait for training to begin developing your skills!
Health Consumers Queensland has produced three handy guides to consumer partnerships that will become your go-to resources for all things partnerships:
A Guide for Consumers Partnering with Health Organisations
A Guide for Health Organisation Staff Partnering with Consumers
Consumer and Community Engagement Framework

Health Consumers Queensland would like to acknowledge the traditional custodians of the land in which we work and pay our respect to elders past, present and future for they hold the memories, traditions, culture and hopes of Aboriginal and Torres Strait Islander Australia.
Health Consumers Queensland
Level 3, 340 Adelaide St, Brisbane Qld 4000
GPO Box 1328, Brisbane Qld 4001
Ph: 0490 676 628
email us at i[email protected]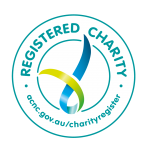 Health Consumers Queensland is a registered charity.