Training and Skills Building
Health Consumers Queensland is proud to support health staff to genuinely and respectfully partner with consumers and carers. In turn, we support consumers and carers to become effective advocates on behalf of past, present and future health service users.
Our role in providing consumer training is to equip, empower and enable consumers to participate in a wide variety of consumer partnering opportunities. We also ensure consumers are informed and educated about their rights and responsibilities. Our training for health service staff supports their skills in understanding and implementing consumer engagement within their organisations.
Our training sessions are designed to be friendly, casual and supportive, helping participants to feel competent and confident to share ideas, thoughts and feedback.
We offer a 3 tier program, with introductory, intermediate and advanced programs available at different times.
Who can take part?
Our training sessions are only available to members of our statewide network. Not yet a network member? Sign up today!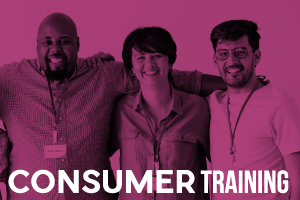 15 February @ 10:00 am
-
12:00 pm
Our signature Fundamentals of Consumer Partnerships training has been repackaged for online delivery...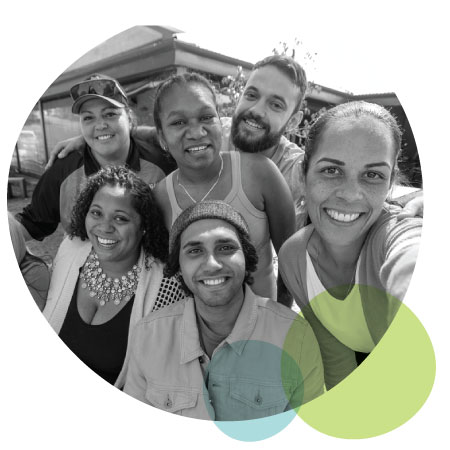 Great initiative – really excited to be able to join.
Really fabulous overview of what it means to be a consumer health rep and the possibilities for contributing. I'm really looking forward to the next session.
I found Reema very knowledgeable and am very impressed by her presentations […] Now need to put all the knowledge into practice, great to know there is so much support. Thank you!
I thoroughly enjoyed the workshops, for many reasons. Reema is such a great facilitator, one who encourages interaction from all participants. I feel it was also an excellent opportunity to meet other consumer representatives, and to pool ideas. I always enjoy the learning of new information and strategies, and these workshops most certainly covered that aspect. Thank you!!
Read our Guides to Consumer Partnerships
There is no need to wait for training to begin developing your skills!
Health Consumers Queensland has produced three handy guides to consumer partnerships that will become your go-to resources for all things partnerships:
A Guide for Consumers Partnering with Health Organisations
A Guide for Health Organisation Staff Partnering with Consumers
Consumer and Community Engagement Framework