Skip links and navigation
Staff and Consumer Guides
To complement the Consumer and Community Engagement Framework, Health Consumers Queensland has published two step-by-step guides to support consumers and staff.

Where the Framework illustrates the what, when, where and why of consumer partnerships, the Guides delve deeper into the "how".
These Guides are free to download below. Hard copies of these Guides are only available as a part of the resource pack given to Health Consumers Queensland training participants.
---
A Guide for Consumers Partnering with Health Organisations
A Guide for Health Staff Partnering with Consumers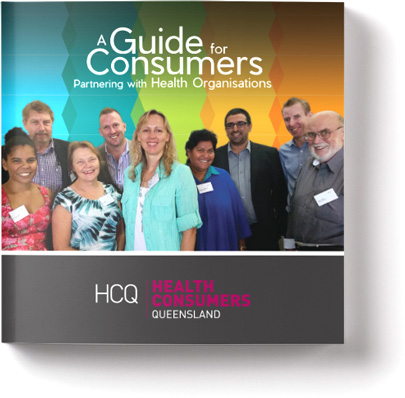 This guide is for people who are motivated to create a positive change in Queensland's health system through their own personal experience and knowledge. Consumers can use this guide as a quick reference tool and dip in and out as needed. It has been written in clearly defined sections so that consumers can readily find the information they need, when they need it.
The consumers guide:
Outlines the Australian health system
Helps you understand consumer partnering in health organisations
Explores meeting processes and consumer roles
Provides information on support and self-care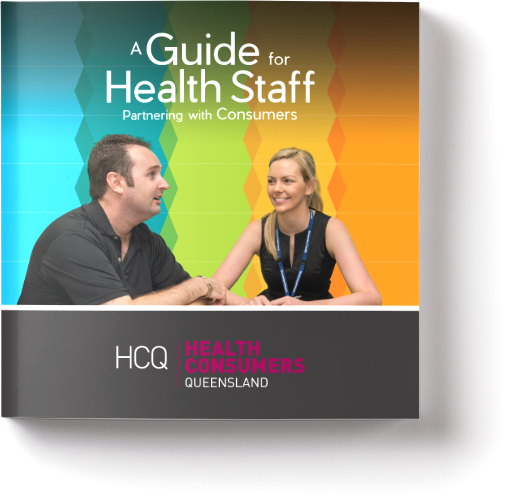 The staff guide is written to help staff in health services develop effective consumer partnerships. This guide can be used by staff in any area and at any level of a health organisation to support partnering with consumers. Like the consumer guide, the staff guide has been designed to be read one section at a time, as the information is needed.
The staff guide is divided into two sections:
The context of consumer partnering: what it is, what guides it, and some primary considerations for partnering
How to partner with consumers when recruiting, including how to recruit, orient, and support consumers