Reimagining Healthcare for Young People webinar
Hear from young people who have created change in healthcare
Learn about young people's experience of healthcare
Get tips on engaging with young people
Reimagining Healthcare for Young People explores how young people experience healthcare and what can be done to make it better. Led by a diverse panel of young people, with different health conditions and experiences from different backgrounds who use the health system.
The youth panel discuss:
What matters to young people
What does great health care for young people look like?
How do we get there and what barriers need to be removed?
This is a unique opportunity to hear from young people and health staff as they re-imagine healthcare for young people. The panel share their lived experience, answered what they have learned so far in their health care journey and in their advocacy roles. They describe their shared future direction to make the health system better.
The Reimagining Healthcare for Young People is co-hosted by Queensland Health's Queensland Child and Youth Clinical Network and Health Consumers Queensland.
Read more about:
Reimagining Healthcare for Young People explores how young people experience healthcare and what can be done to make it better. Led by a diverse panel of young people, with different health conditions and experiences from different backgrounds who use the health system.
Need support?
If you feel distress watching the webinar or afterwards, help is available. You are very welcome to reach out to:
The event organiser, Brianna McCoola, AYA Project Officer, Qld Child & Youth Clinical Network. brianna.mccoola@health.qld.gov.au (07) 3069 7227

Kids Helpline 1800 551 800

https://kidshelpline.com.au/young-adults

Anyone you get healthcare from, such as your doctor or psychologist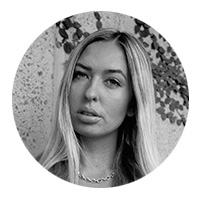 Anja Christoffersen
Facilitator
Anja (she/her) is an entrepreneur and advocate living with a complex congenital disability, passionate about leading system change through co-design and innovative social and economic participation models for people with disability and chronic illness. As an experienced healthcare user, Anja frequents specialist outpatients, primary health care and inpatient admissions in the management of the long-term impacts of extensive reconstructive surgeries and malformations. For her advocacy, Anja was awarded the QLD Young Achiever of the Year Leadership Award in 2020 and has since become the youngest consumer representative for the largest health service in Queensland, where she represents 2 service lines, serves as Deputy Chair of the CAG and is the co-lead in developing a co-design framework for quality service improvement and research. Anja is the founder of Champion Health Agency, a world-first talent agency for lived experience where she represents others with disability, chronic illness and carers to professionalise their lived experience and access opportunities to create meaningful change.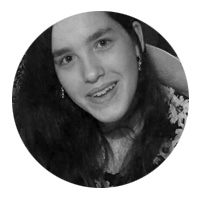 Ellie Buchan
Panelist
Ellie is a 27-year-old young woman who has been a lifelong consumer of Queensland's public healthcare system due to a diagnosis of Quadriplegic Cerebral Palsy from birth. As a result of her experience as a young person engaging with healthcare services in Queensland, Ellie has become a passionate advocate for creating a healthcare system, that provides a person centred, holistic approach to patient care for young people experiencing chronic and complex illness. Ellie is currently a patient at the Mater Hospital in Brisbane, where she serves as a Consumer Representative for the Mater Youth Consultancy. Through her role, Ellie aims to use her lived experience to help inform the delivery and design of services that are provided to patients at the Mater Young Adult Centre in Brisbane.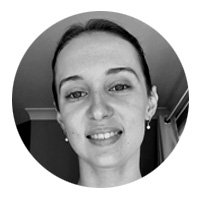 Rianna Druery
Panelist
Rianna is a 19-year-old female dance student from Brisbane. At 17, whilst on the very brink of paediatric and adult services, Rianna faced a cancer diagnosis. Rianna hopes to use her experience to encourage work towards improved advocacy and healthcare services for the adolescent and young adult population.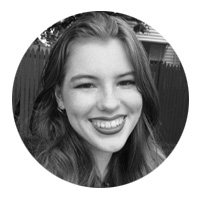 Jordan Frith
Panelist
Jordan is a young person with lived and living experiences of physical and mental health challenges. She is passionate about championing youth excellence and elevating expectations of youth involvement with health systems change.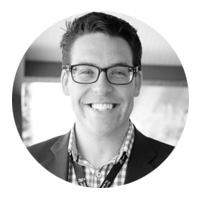 Dr Henry Goldstein
Panelist
Henry is a General Paediatrician and the inaugural Adolescent & Young Adult Medicine Fellow at Mater's Young Adult Health Centre, Brisbane, and will be the first Queensland-trained AYA Physician. This work includes inpatient and outpatient work at a range of services, including Clarence Street (Adolescent Drug & Alcohol Withdrawal Service), Biala Sexual Health Service and Institute of Urban Indigenous Health, Goodna. Henry co-founded Don't Forget The Bubbles and has a passion for innovation, understanding health systems and education through knowledge translation. His career mission is to help doctors give better, more human care to young people."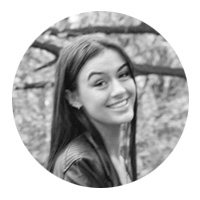 Kealey Griffiths
Panelist
Kealey Griffiths (she/ her) is a young woman who grew up in Central West Queensland (Iningai land) and moved to Brisbane in 2014 for boarding school. She has family connections to the Yuggera people and is an active advocate for Indigenous health. She has a Bachelor of Science and is about to commence a Master of Public Health (Indigenous Health), with hopes of studying medicine thereafter. She has a lived experience of mental ill health and has engaged with the health care system as an adolescent and young adult. Beyond consumer rep roles, Kealey works as a research assistant and at the University of Queensland's Art Museum.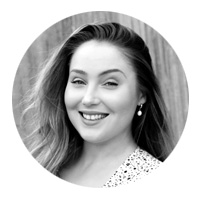 Megan Hackwood
Panelist
Megan Hackwood is a regular user of the health system since the onset of at times debilitating illness in her teens. Over many hospitalizations, specialist visits, and frequent trips to the emergency department, specialists were challenged by Megan's symptoms and struggled to find a diagnosis.
Megan had to navigate her career path beyond school in an innovative way due to the barriers she encountered facing a disability with a fluctuating functional impact. As a result of her poor physical health, Megan experienced mental health challenges as she faced a declining quality of life while fiercely advocating for answers, treatment, and management of her physical symptoms.
From her experiences, Megan built expertise as a health consumer and is able to use this knowledge in combination with her skills in business, fundraising, community, and public speaking. Megan actively combines her lived experience and professional knowledge to improve the health outcomes and patient experience of people across Australia.
Adjunct Associate Professor Tania Hobson
Panelist
Executive Director Allied Health
Tania has a strong clinical background and extensive experience as a strategic and operational manager and professional leader. Tania has a passion for health management, transformative organisational change, consumer and community engagement, and best practice models of care. Tania holds a Bachelor of Speech Pathology, a Master of Business Administration and is a Fellow of the Australian College of Health Service Managers. Tania is currently completing a PhD, researching consumer engagement in health care, and is the lead executive for consumer engagement at Children's Health Queensland.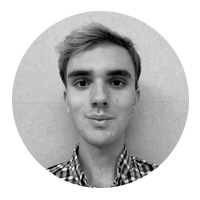 Lachlan Kelly
Panelist
Lachlan is 20 and has recently moved to London, but he continues to carry out healthcare and community-based projects in his home state of Queensland. Lachlan is a sibling of two younger brothers with nephrogenic diabetes insipidus; they were born premature with a myriad of accompanying medical complications. Lachlan grew up by their side in hospitals across America and Australia. As Lachlan got older, he became a volunteer and advocate for greater focus on patient-and-family centred care.Lachlan has developed a career working in healthcare policy and founded the Young Allies Foundation, a charitable organisation that delivers support to paediatric patients and their families in South East Queensland. His work aims to build a bridge between local communities and their hospitals while encouraging young people to be more active in healthcare.
Who are your hosts?
The Queensland Child and Youth Clinical Network (QCYCN) champions the wellbeing of Queensland children, young people and families. They do this by operating as an independent point of reference for clinicians, Hospital and Health Services and the Department of Health.
Some terms explained
Health consumer: Anyone who uses, has used or might use the health system. That means everyone, but it particularly relates to our interaction with health services. (Sometimes people think of this as being a "patient" but we can also be a health consumer when we read public health information on a billboard. "Health consumer" is a broad term!)
Young health consumer: This means health consumers in the age range of 16-25, but we tend not to be strict about that age range. The term recognises that people in this age range have specific needs and experiences that are different to people in other age groups.
Health consumer representative: A health consumer who has taken up a role to partner with a health service to improve healthcare. An important part of being a health consumer representative is to give the consumer perspective on healthcare services so that the service accommodates the needs and preferences of consumers.